Not so Mr Worldwide after all.
Alas, it seems things were just too good to be true for the PSL opening ceremony this year.
Pitbull officially confirmed that he would not be able to perform at this year's Pakistan Super League opening ceremony.
While doing a test run with the plane that was supposed to take him to Dubai, Pitbull's pilots noticed parts of the engine had come out during flight (never really a good sign). Due to these technical difficulties, Mr Worldwide announced that he would no longer be able to attend and perform at the opening ceremony this year. He seemed pretty upset about the setback and even took his sunglasses off to apologize. (That's big.)
The opening event this year was set to have a number of very talented musicians to perform. Everyone from Fawad Khan to Junoon, it was going to be pretty lit and even though Pitbull will not be there, it probably still will be.
However, now that the star has officially taken his name off the list of performers, Pakistanis are pretty pissed off.
Pakistanis be like:👇🏻 pic.twitter.com/JVLdPKhP4B

— Mr Umair🇵🇰🇮🇹 (@Mr_Umiii) February 14, 2019
Twaadi Bain di Siri takley..

— arif ahsan shaikh (@arifahsanshaikh) February 13, 2019
Oh yeah. People have been trying their hand at guessing the reasons for his last-minute flight issue, many thinking that it sounded way too shady to be true.
@angelalala94 lol this story is ridiculous (and so is taking off the sunglasses halfway thru for effect)

— Sam Young (@gksam10) February 13, 2019
Pti ki bachat policy

— Ali Abdul Nabi (@AliAbdulNabi7) February 14, 2019
Its very bad to announce on the day. Kahin or sy ziyada offer i ho gi….

— Muhammad Rizwan (@mu_rizwan) February 14, 2019
Stop making people fool, you should have been there a day or two before for the rehearsal.

— Ihtisham ul Haq (@iihtishamm) February 13, 2019
Takly Allah Tujhy ball dy k phr ganja kar dy hamari yahi badwa ha🤨

— Muhammad Zeshan Rafique (@mianzee786) February 14, 2019
Others are trying to find the bright side of the situation, lmao, saying we have our own version of Pitbull anyway.
— Usman K (@ukelantra) February 14, 2019
Tusi rekho apna Pitbull, Asi apna Pitbull phula lawan gy #PSL4 @thePSLt20 #PSL2019 pic.twitter.com/ELmlmFAxB8

— Mani (@ManiQureshi) February 14, 2019
Its ok man we will bring our own pitbull… Ali Azmat pic.twitter.com/pShVcpCaSw

— پرنس آف ڈھمپ (@KhudaiFojdar) February 14, 2019
And you've got to admit, the resemblance is UNCANNY.
When the 'Fireball' star announced his initial induction into the ceremony, Pakistanis were pleased,
However, many of them were pretty pissed, stating that PCB was spending way too much money on the glitz and glam side of PSL rather than on the cricket part. Cricket fans all over Pakistan were criticizing the use of the 'millions' of rupees that were to be spent on his performance alone even saying that local stars should have been given more attention than international ones.
And now it seems that they got what they wished for because Mr Worldwide will be staying put for now.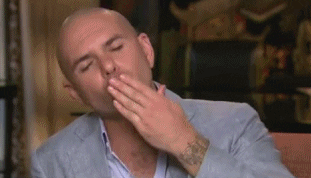 Have you seen Pitbull's apology? Take a look here.
Apologies to Pakistan Super League and Dubai

Gepostet von Pitbull am Mittwoch, 13. Februar 2019
What do you think about the news? Let us know what you think in the comments below! Love you.
---
Cover photo source: Pinterest/Daily Motion