Patriotism at its best ladies and gentlemen. 
The National Anthem of Pakistan is one of the most beautiful songs our country has ever cherished.
Yes, I am for sure biased but that does not mean that the above statement isn't true.
Pakistanis have been covering the anthem for years with their own interpretations of sound and passion and though nothing can ever come close to the original,
A cover of the national anthem has been circulating on social media and it is giving everyone ALL the feels.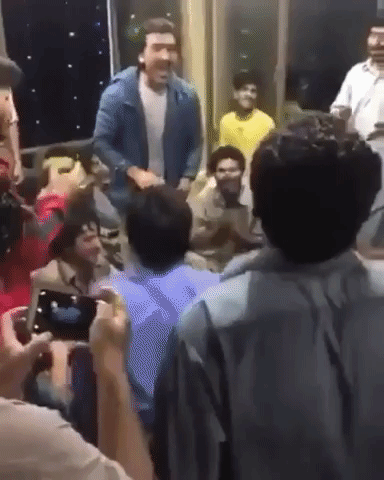 Like, ALLLL the feels.
These guys were just messing about, playing music, banging away at the tabla and then BOOM, genius happened when they slowly started to sing the notes of the anthem.
Everything from the beat to the energy in the room, with no studio lights and a fancy sound system, these group of people just belted out our country's most beautiful melody.
And since then, people can't stop appreciating it.
Just imagine if this version made it to Coke Studio. Just saying, this would be an absolutely epic rendition for August 14th. Or any day really, with a cover like this – down to celebrate independence all day every day.
Have you seen the cover? Watch the whole thing here!
What'd ya think of it? Let us know in the comments below! Love you.
---
Cover photo source: MangoBaaz Via Instagram