Being a feminist in Pakistan is not easy. You have to deal with a lot of criticism. We've talked about being a female feminist quite a lot of times. But male feminists don't have it that easy either. It's definitely a battle on its own.
Here are a few things that male feminists in Pakistan definitely hear:
1. "You also hate men?"
You keep having to explain how being a feminist has nothing to do with hating men. That would be misandry. Being a feminist is just about wanting equality.
2. "Yaar yeh tu kis chakkar main parh gaya hai?"
And you're just there like – um, yeh chakkar nahi hai? Yeh common sense hai?
3. "Kya, male feminists ko apne rights pasand nahi hain?"
You find yourself constantly explaining how men's rights don't diminish if women get equal rights. It's about raising women to the level at which men already exist. Moreover, you acknowledge the fact that since feminism advocates for equality, men who are oppressed are given importance too.
4. "You're doing this for the girls, aren't you?"
This is where you roll your eyes the most.
5. "Haan, tum toh chaho ge ke these liberal girls start roaming around naked."
Again, you keep explaining how feminism doesn't promote nudity – it promotes the freedom to dress as you like without facing harassment. That applies to burkhas too. No one deserves to be harassed for their dressing choice. And no one is EVER asking for it.
6. "Why don't you just become a girl?"
'Why don't you actually ask questions that might help you understand what feminism is?' is usually your go-to reply.
7. "Would you be okay with your sister or mother being feminists?"
At this point, you're just like haan bhai. It's not a gaali. And it's not something to be ashamed of either. Moreover, you explain how your mother, sister, wife, girlfriend or any other woman is her own individual self first. What she does or does not do cannot be controlled or dictated by the men around her.
8. "Yeh feminists periods ke baare main baatein karti hain. Tumhe kya shauq hai?"
Even if you're a guy who's a bit iffy about the topic, you know about the stigma attached to it. Which is why you understand conversations need to happen around it. That's basically what you try explaining.
9. "Would you talk to your sister about periods?"
Again, you know it wouldn't be the most comfortable conversation – unless you guys are super chill – but it's nothing to shy away from either. So yeah. It's a conversation that shouldn't be too hard. It's a basic biological function.
10. "Is your girlfriend forcing you to side with her on this?"
People always assume you're being forced into it or have some ulterior motives. They find it hard to understand that it's an active choice.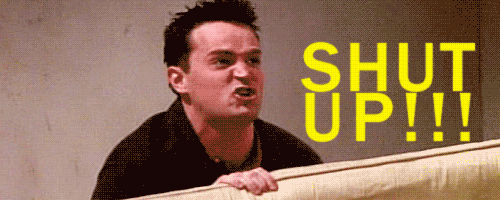 11. "Feminism is cancer, bro."
It's always hard to argue with people or even explain your point to them when joke about a serious disease. It's just not funny.
12. "Chor do yeh liberal agenda. It doesn't make any sense."
You kinda wish more people would listen to all the ways in which it makes perfect sense. But every time you try to talk, people are basically like: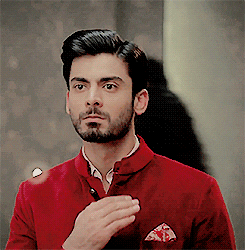 13. "Western thinking hai saari. It's against everything we believe in."
You don't understand why people use the culture card when countless things they do go against that very culture. It's pretty hypocritical, but more than that, it's kinda baseless. Feminism and Pakistani culture have a pretty great base for coexistence. You just wish it was more widely understood.
These are just some of the things you hear as a male feminist in Pakistan. If you're a male feminist, you know the struggle. And if you aren't chalein aap thori aur criticism chor jayein comments main. Masla nahi hai. Do let us know what you think, though.
---
Cover image via: urdu1.tv