Nimra Ali has the internet collectively gushing in joy over her genuine excitement over appearing on-screen and it's the cutest thing ever.
To say that 2020 has been a difficult year would be an understatement. With the shit storm that has been escalating in real life, it's unsurprising that there has been a constant stream of negativity online as well.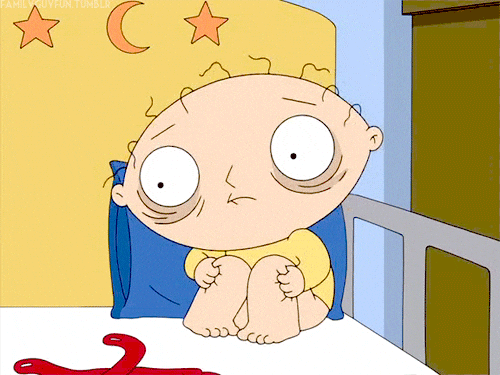 It's been rough, you guys.
But in these dark times, a surprising glimmer of hope has burst into existence on the internet: Nimra.
Amidst this constant stream of depressing news stories and rising hatred, the internet seems to have collectively united to gush over this extremely adorable video.
This video will make your jaw hurt, too much excitement and happiness in just 2 minutes. pic.twitter.com/9gatcHcGAf

— Rumpoptarts (@theodahad_) September 16, 2020
Featuring a young girl named Nimra Ali, this video is definitely one of the purest and wholesome things online right now and our hearts JUST. CAN'T. TAKE. IT.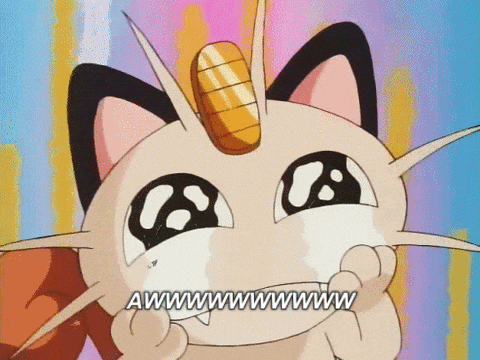 Adorably candid and excitable, Nimra eagerly reveals to the interviewer in the video how extremely happy she is to be appearing on TV. She starts off the interview explaining how she recently saw a show on YouTube where people were interviewing students and asking them how they were feeling. Then, she calmly elaborates that as she was coming to the park with her cousin today, she couldn't help but wish that she also meets reporters and appears on-screen the same way. And then, quickly she breaks into the biggest smile and squeals with utter joy, "I'M SO HAPPY. TOO HAPPY. TOO HAPPY".
GUYS. IT'S THE PUREST THING IN THE WORLD.
As the video proceeds, Nimra continues to gush about how absolutely thrilled she is that her wish came true and her dream of appearing on-screen has finally been fulfilled. She even reveals to a reporter how her previous tryst with fame was when half her face appeared in a woman's YouTube channel and then eagerly continues to narrate a hilarious joke about choozay.  
The whole interview is 100 percent wholesomeness on steroids, okay?!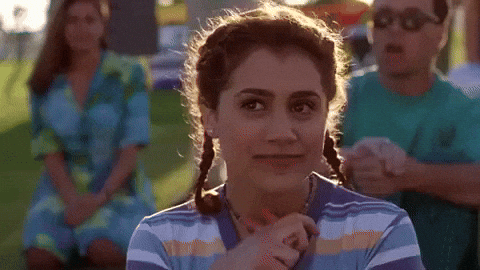 And it's not just us who think so. Amidst the utter chaos and negativity that has engulfed our world lately, Nimra's excitement has managed to thaw all of the internet's stone cold hearts and this viral video of her has generated an almost unanimous "aww" from the general public. In fact, not only has this absolutely adorable clip of her been generating an insane amount of views, but she's actually been trending on Twitter.
People REALLY love her.
This is the most ADORABLE and WHOLESOME thing I've seen in a loooooong while. I hope her excited and happy vibe stays intact forever. Absolutely loved thissss *-*

— Hooman Ish (@eldestsyndrome) September 17, 2020
I love herrrr 🥺 https://t.co/4gcr0EHMgP

— M (@Momeeeeeeeeeena) September 18, 2020
People have collectively decided to hail Nimra as the savior of 2020.
#Nimra single-handedly made #2020 better https://t.co/JgbUknBqGA

— Propergaanda (@propergaanda) September 18, 2020
Nimra has to be the only good thing about 2020 so far 😍

All hail Nimra! 😅🙌 https://t.co/scVdiNN4fW

— zainab qureshi (@xee_que) September 18, 2020
She's basically the human version of sunshine, you guys.
Nimra is literally curing my depression I want this kind of excitement and happiness this is so pure https://t.co/V2QEwgYTLb

— zohair (@shayadzohair) September 17, 2020
We can't wish but help we were her.
the day ill have this much confidence, its over for u bitches https://t.co/73BiKN2GwQ

— esha (@whatesha) September 17, 2020
God, if we can't be Nimra, please let us be friends with her. Please.
I want to be friends with this girl. https://t.co/gWRoVGYI5M

— Mehreen Zahra-Malik (@mehreenzahra) September 18, 2020
I love her so much I want her to be my friend 🥺🥺💛
I hope she always retains this cheeriness and wholehearted enthusiasm 💖💖💖 https://t.co/RvKrKxOdrH

— Hafsa (@wofeministtype) September 17, 2020
just wanna say that i would die for nimra https://t.co/lXGJbZVdjI

— • (@naankhatai) September 18, 2020
And it's not just us mere mortals. Celebs love her too!
Just toooooo cute. Khush raho https://t.co/Aw0HGlOgK8

— Shehzad Roy (@ShehzadRoy) September 18, 2020
Some can't help but compare her to some of our favorite reel life people
Real life Anjali from Kabhi Khushi Kabhi Gham! pic.twitter.com/spbwWrITbD

— ♧ (@LunaLuceat_) September 18, 2020
She sounds like Geet from Jab We Met 😂😂😂 cute! https://t.co/KhJ1yPKIQw

— Ser Sleeps a Lot (@BadassLadybird) September 17, 2020
I think we all agree that we need more Nimra content.
i want her to be a star https://t.co/hobLb0CUxR

— janaab 샤 🥰 (@mangonama) September 17, 2020
🤣🤣🤣someone must invite her to some tv show like morning shows or something, she really deserves to be on the tv, how excited she is😁

— Balochistan (@Qta_Balochistan) September 17, 2020
This is my fav clip on the internet this month. This girl needs her own show. https://t.co/0F5rxF9Bwr

— Raheel Khursheed (@Raheelk) September 17, 2020
Tbh, shoutout to the host also for discovering this absolute star and letting her shine on screen.
Loved the host for being such a gem and listening to all her stories w such a big smile 🥺 we need more people like her and nimra. This was toooo cute❤️😭 https://t.co/GuPB696znn

— مھا (@ahamamin03) September 17, 2020
Omgg she is so adorable. Love her energy. *-*
And man the host … appreciate her for letting Nimra finish without being a buzzkill 🙌🏾🙌🏾

— A. (@acynicalsoull) September 17, 2020
Honestly, it's so refreshing that our nation seems to have grown from previous instances of poking fun at young women who share their excitement on screen and have collectively decided to cherish them as the national treasures that they are. People who are so unabashed and public about their joy like Nimra deserve to be celebrated, not bullied. In these dismal times, it's heartwarming to see everyone decide to appreciate and admire Nimra.
One thing I can say for sure is that Nimra, we are SO HAPPY, TOO HAPPY, TOO HAPPY that you exist and hopefully your infectious happiness continues to put a smile on the faces of everyone in your presence. Hopefully, we see you on our screens more often.
---
Cover image via City 42