What would you do if you were abroad and saw a Muslim man praying? Or had someone show you a video of a Muslim man praying? Probably not give it a second thought, right? Or even if you're a bit taken aback by the guy praying in public, you'll eventually think it's harmless and move on, yes?
This  Twitter user harbored some pretty harsh sentiments when she saw a guy praying on his taxi
Joni, you okay?
I'm so ANGRY and SICKENED by This! THEY stop ANYWHERE and dare police to arrest them!! This is OUR country! pic.twitter.com/XertFaCXSP

— Joni Turner (@joniturnerlaw) September 18, 2017
Khair, Joni said what she had to.
Soon enough, her tweet garnered attention. And that's kinda when things went south for her.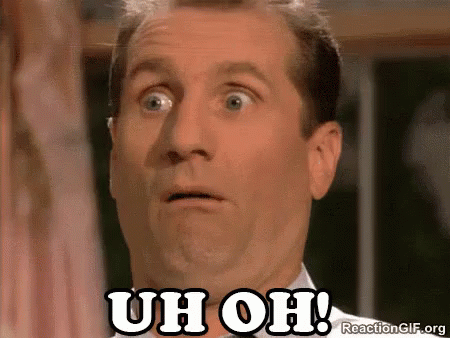 People hopped in to tell her to mind her own business.
It's always white people to say something…mind your god dam business! pic.twitter.com/U5FagIyH0V

— . (@missmarulanda) September 25, 2017
Some pointed out how the man wasn't really a potential threat. 
Yeah. Jeez, Joni. You can't just imply people are terrorists. Thora toh soch leti. 
"This is our country" ….well "our country" is a free one and people are free to do this. He's not harming anyone in anyway.

— ??(Un-Jello)?? (@un_jello) September 25, 2017
Others actually called out certain double standards.
This Twitter user threw shade about how the same people complaining about Muslims praying turn a blind eye to discrimination otherwise.
*man prays in public*

"OMG WE ARE LIVING UNDER SHARIA LAW"

*blatant discrimination of a POC*

"It's a free country!!!"

— sandie (@wholesomeheaux) September 26, 2017
And there were those who pointed out how this was being made into an issue only because the guy was a Muslim.
Y'all see Christians preach and scream on streets y'all don't say anything ? And y'all making this is an issue just because he is Muslim ? pic.twitter.com/x4wXASen9S

— . (@missmarulanda) September 25, 2017
Some people just straight up said it like it is. 
Then y'all wanna say, "I'm not racist. It's just my opinion." But fail to realize ur so called "opinion" is disgusting and immoral.

— black ppl are lit af (@whispersofstew) September 25, 2017
Some even helped Joni see where she was wrong.
There really is nothing wrong with praying on your own fucking property, Joni

Do better. https://t.co/iz6KoWtH7S

— Soulo (@lemanixh) September 24, 2017
Others were just like, "Joni, behen – freedom naam ki bhi koi cheez hoti hai."
Arrest them for what??? This is America. It's a free country. They can pray anywhere they want. Ever hear of freedom of religion?

— Sally (@sjw1941) September 25, 2017
This person actually appreciated the Muslim man for his loyalty towards namaz. 
I actually appreciate the loyalty and love they have for what they believe. They pray no matter what or where.

— Sahas Vio (@SahasVio) September 25, 2017
And others lauded him for his dedication. 
Thats what u call a hard workin man who probably works 18 hr days & doesnt have time to go to a comfortable location to support his religion

— Kayden Muzila (@kayhaos18) September 26, 2017
However, collectively, sab ne Joni ko suna di. And it makes sense, too. This pointless Islamophobia makes it harder for people to stay abroad. Muslims really don't need more people chiming in to make them look like terrorists. Especially when that isn't true in the slightest.
Khair, we hope that this sense of kinship for Muslims never fades and people always have our back.
What do you have to say about this? Let us know in the comments.