The world cup is currently underway in Russia and everyone is going crazy. But if you're not into football, it can get a little… boring.
So if you don't love the game, that's okay, you can totally still love the players. Specifically, the Muslim footballers.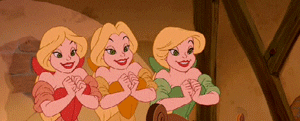 NO SHAME BABY.
And before you men go crazy saying we can't objectify guys and athletes and blah blah blah, we get it, and we agree. These men are (ABB)solutely talented and their athletic abilities are unparalleled but you should probably just hop out now because right now, we're just going to appreciate their beautiful faces.
Well then, this is the PERFECT list for you because these Muslim footballers are men even your ammi will approve of!
1. Sam Morsy
Say Masha'Allah for our Muslim brother.
2. Mahmoud Hamdy
Ooh boy, I won't be keeping you a secret.
3. Salem Al-Dawsari
Marrying this Saudi hottie means free Umrahs all the time. SCORE!
4. Ramadan Sobhi
I don't know about you, but I wouldn't mind this Ramadan all year long.
5. Achraf Hakimi
No words.
6. Nabil Dirar
Is there an award for the footballer with the best smile because he would definitely win!
7. Amine Harit
Now he's totally wajid-ul-cuddle
8. Nabil Fekir
I am 100% rooting for you.
9. Aziz Behich
I mean, you can't really pronounce the last name but with a face like that who cares?
10. Sam Khedira
10/10 would recommend getting lost in these eyes.
11. Mohamed Kanno
These boys clearly came to play with more than just footballs.
12. Adnan Januzaj
Haye Allah.
13. The Entire Irani Football Team
Just… Masha'Allah x 11. There's one for everyone!
Honestly forget Christiano Ronaldo, we just gave you a TON of Halal Options!
Seriously, football has NEVER looked so good.
So ladies (and some gentlemen?) let us know which of these Muslim footballers was your favorite, chime off in the comments below!
---
Cover photo source: twitter.com