Pakistan's "Me Too movement" came with a flash but it's fizzling out as quickly
The world we live in today requires for us to be more vigilant and cautious towards the possibility of sexual assault. It's crucial for us to open our eyes and educate ourselves as well as our younger generations about this appalling reality. You might be aware of the hype around the Me Too movement that recently gained momentum globally.
The movement was initially started by an American victim of sexual violence, Tarana Burke, in the year 2006
Their motive from the start was to address the necessity of having resources for the survivors of sexual violence and to build a community for them so that they can be encouraged to lead normal lives. It helped the survivors find a pathway to healing and were also ensured that they were not alone. Regardless of race, gender or disability a person might have, they were welcomed into the community.
Initially, the movement didn't gain as much publicity and went unnoticed until after over a decade.
Towards the end of 2017, many women stepped up with accusations of harassment by the film producer Harvey Weinstein.

This sparked the re-ignition of the Me Too movement encouraging numerous other public figures to add up to allegations against the movie mogul. Some of the most famous actresses such as Angelina Jolie, Uma Thurman and Rose McGowan emerged with accusations.
It wasn't too long after this that  American actress Alyssa Milano used her public stature to see the magnitude of the problem and thus emerged the hashtag that was used around the world
If you've been sexually harassed or assaulted write 'me too' as a reply to this tweet. pic.twitter.com/k2oeCiUf9n

— Alyssa Milano (@Alyssa_Milano) October 15, 2017
This invigorated the general public to speak up and use the social media as a weapon against their predators. Many women, as well as men, used the hashtag to show the prevalence of sexual misconduct and admitted that they too have been victims of such violence.
#metoo I was 15 he was 24. I said stop! He kept going. The worst part it was my brothers friend and he believed him over me 😢😔 never forget.

— Troy Steven Kellahan (@Troy_1988_) October 19, 2017
One after the other, the stories that surfaced were heart-wrenching. Eventually, allegations against powerful men in the industry started surfacing. People like Kevin Spacey and Woody Allen were among the accused.
The movement stimulated an uproar on the social media that encouraged not only women but men to speak up too.
Though the Me Too movement made positive waves globally, let's see the impact it had on Pakistan.

Women in our society have always been given the cold shoulder when it comes to talking about something as atrocious and profound as sexual assault. The culture that goes back decades couldn't have been dismissed in a matter of days. Acknowledging the fact that some of us were endowed with the strength to tell our stories, others chose to remain silent since the dignity of their families was involved.

For instance, a girl I know talked about being harassed as a child by her Qari Sahab and was hushed for years. Even when she gained the strength to say #MeToo on social media, she explained how she had to hide her post from most of the people in her friend list for reasons of shame for her family.
Particularly, the accusations Meesha Shafi came forward with are one of the most prominent stories that have surfaced.
Owing to the bravery showcased by Meesha to accuse one of the most famous personalities of our country, a lot of people stood in support to back up her statement.
But the inevitable irony of the case is that no evident harm was caused to the singing and acting career of the 'Channo' star. Despite the countless accusations against him that surfaced after Meesha spoke up about him, Ali Zafar stays on the pedestal to fame.
Though the case is still in courts, the accused actor/singer has gained immense support for his upcoming projects.
It's important for us to distinguish the flip side to the scenario – Yes, women were coming forward. However, Pakistanis refused to believe many of these accusations.
Victim-blaming, doxxing, trolling and threatening became rampant. Safe spaces started being violated, with people thrown into fiery debates. However, in the most disappointing turn of events, the accusations failed to cause any form of change.

A faculty member, Dr. Tiago Ferreira Lopes, who was accused of harassment at IBA in Karachi was forced to resign from his post, he then left the country without being charged for harassment. A case was prepared against Dr. Lopes by a senior administration staff member which contained proof of harassment. The proof, it is reported, was concealed by the university and no proper inquiry was initiated.
The accused in Pakistan continue to enjoy their positions at their companies or in the limelight. Moreover, they continue to garner immense support.
Another recent example is that of the CEO of a Pakistani startup Patari, Khalid Bajwa, who was allegedly reinstated two months after being fired for allegations of sexual misconduct.
Also read: Hamza Ali Abbasi's "Random Thought" About Harassment Is Getting Him Trolled So Badly
Through the years, we've known that women have had to encounter certain obstacles to stand beside men in a society where male dominance is rampant.
Would it be irrational to say that the Me Too movement has come to a halt in Pakistan? Though the development of stories has been slow, girls and boys who were hushed as children have been morally uplifted to share their stories to address this prevailing issue that has been a growing epidemic in our society for decades. However, it comes at a price.
The movement can only progress if we let it. The fact that more and more people are being shamed, coupled with how on a large scale, cases fail to meet any form of resolution, inculcate a sense of dismay.
Think about Zainab's case, for instance.
Should it not have moved us to follow-up on the child molestation ring in Kasur? Of course. But Zainab seems to exist only as a story oft-circulated. What about Asma, the child who didn't receive as much attention on social media? And what about the children all over Pakistan, still living this horror?
What about women like Mehwish, the bus hostess, who lose their lives for saying no? And what about the men who never speak up, because their abuse and assault is written off completely?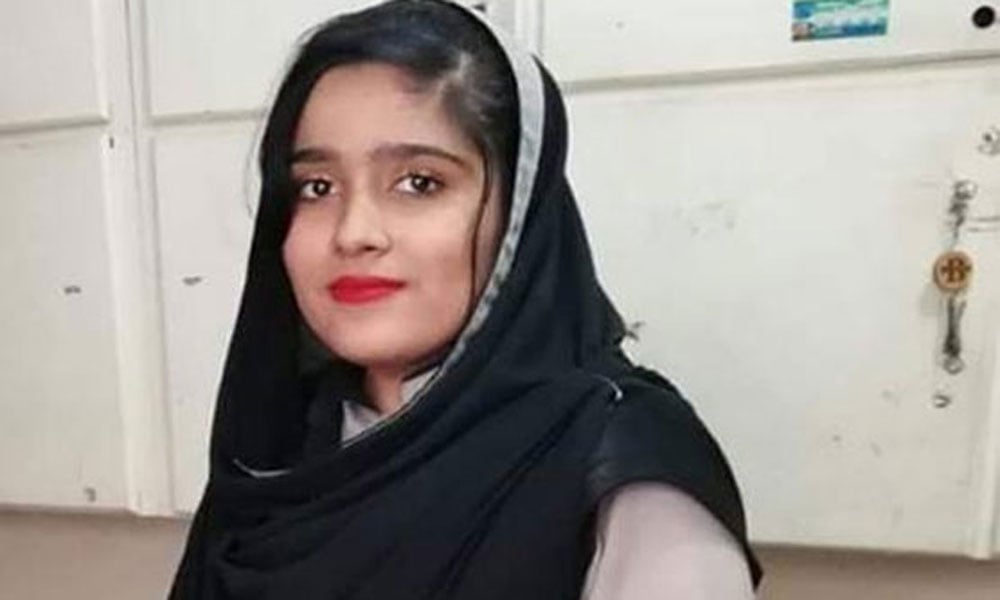 We've seen the Me Too movement dwindling in Pakistan

It goes to show that a movement like this can only benefit the elite – if at all – while most of the cases generated from the working class who don't have enough resources to defend themselves might never see the light of day, for its the part of society that believes in the impossibility of speaking up for reasons of shame and resentment from their community.
Pakistanis want to shout and proclaim, #MeToo. But a vast majority fails to grasp the idea that harassment may not always be accompanied by proof. However, this is just the start. The fact that the movement was caught on in Pakistan shows that it has the potential to move the people and push for legislation. We have the example of the 80 girls who were harassed by an invigilator and an investigation was launched for them. This means that slowly and surely the society will be compelled to discuss these issues and be mindful of them.
Here's more about the "Me Too movement" in Pakistan:
---
cover image via tns.world