Feminism is often misdefined, misused, and misunderstood.
This is a result of various things ranging from public views of it all the way to misconstrued personal opinions. Being a feminist means wanting equality amongst all sexes. Anyone can be a feminist as long as they believe in equality.
I am married to a man who was brought up to respect women and treat them like princesses. That does not mean our relationship is completely perfect and equal.
I have come to realize our differences come from different opinions and backgrounds, which in turn creates a sense of inequality. Since our marriage is fairly new, it will take some time, but slowly we are working towards a harmonious, equal relationship.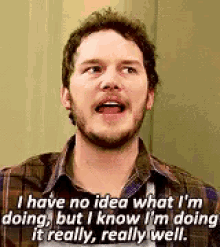 There are a few things I have figured out that I prefer and make me feel equal to my counterpart.
By societal standards, as a woman, I should remain quiet about my preferences and needs. In our culture, we are taught men are in charge since they are the breadwinners of the family, and that women should abide by their husband's terms.
Well, it's time for a change.
I may have an easier time asking for my rights and asking for equality in my marriage than most women, but if there was a perfect time to start a feminist movement in relationships, now would be it. Below are a few things I have become vocal about or expressed in my relationship, and I urge every woman in any type of relationship to do so as well.
Mai bakwaas nahi kar rahi, meri baat suno
Often times, men believe the words coming out of a woman's mouth are not important or are unnecessary. In my relationship, when I begin to feel like I am being ignored or what I say is not deemed important enough for my husband, I clearly state I need to be heard. This tells him what I am saying or about to say is important and should not be ignored. This way we both have an equal input in decisions.
Job sirf aap nahi kartay
With both individuals in a relationship working full-time, the burden of housework should be divided. Since my husband and I both work and come home late in the evening, we have set up a system that works for us.
I simply ask him to do chores that I either do not have time for or do not wish to do. We do not have set chores since I prefer to do them. A tip to keep in mind is if your husband always seems to be messing things up, chances are he is trying to get out of doing those particular things. Do not let him off the hook too fast, be patient and teach him, step by step, so that he has no excuse.
Mujhe puri cricket team chahiye
My husband thinks he is funny (well, he might be serious), but on several occasions, he has suggested the idea of an entire cricket team worth of kids. While this is partially just a joke, there should be an open conversation on the topic of kids and a lot of them.
There should be no pressure since it is a lifelong commitment (since we are desi and the idea of moving out at 18 does not apply). Childbearing is hard on a woman physically and emotionally, so have a discussion about birth control, number of children, and anything regarding children.
Mera jism, meri marzi
As a couple that grew up in different parts of the world, we have many differing opinions on the way I should dress, the kind of makeup I should wear, the amount of jewelry I should wear. Well, it is my body, and I choose what I want to do with it and what I do not.
My husband is not an oppressor. He knows what he likes on me and what he does not, so we have just decided to be mindful of the other person's preferences. With that being said, he is also mindful of what I like on him and what I prefer on him. It is a give and take, but we make it work.
Wo bhe kisi ki beti, behen, ya biwi hai
As much as I would like to gossip about other women with my husband just for laughs, I have always maintained a no back-biting motto. I urge my husband to do the same, no matter how strong his urge to make a comment is. Being disrespectful doesn't and shouldn't fly.
Consent is not a one-time thing
Suhaag raat ko, aur suhaag raat ke baad bhe poochna chahiye. 
Just because we are married and can get it on at any time, does not mean I want to get it on at any time. Read body language, ask, be polite, do not hurt her, and most importantly respect her body. The same goes for women, men are not always "on" either so be mindful and do not forget to ask for permission.
Being a feminist does not mean I wish to one-up my husband, I just want to be equal and happy. Take the advice above with a grain of salt from this self-proclaimed feminist. Let us know if it works out for ya.
---
Cover image via vsointernational.org