Malala Yousafzai can make anyone do anything.
Malala is one of the most recognized Pakistanis in the world and has been garnering love and respect from all over the world (except from her own homeland, but that's another story for another time).
Right now, the conversation is about how Malala Yousafzai is the gifted young woman who can make anything happen
This young lady is so gifted she can do anything and everything. How she can make anything happen, even things that her college principal at Oxford has been trying to make happen for two years.
Khair, all of that has been merely overshadowed by an interesting exchange she had recently with the one and only Shahrukh Khan.
Let us brief you up on this interesting meeting of people from two completely different worlds.
So, Malala happened to retweet one of her Principal's tweets from November 2016, where he had requested SRK to visit Oxford University since the students there love him.
Malala had added to the tweet that she was still anticipating a reply from the superstar.
(Notice how the tweet is almost two years old.)
Still waiting!!!! @iamsrk 🙏 https://t.co/4dof6KAFlI

— Malala (@Malala) October 7, 2018
What we found intriguing was the fact that SRK, who hadn't replied to the principal at all, responded to Malala's tweet within an hour.
In his tweet, he mentioned how he would love to meet our very own Malala and it would be a privilege for him. He also mentioned that he will make sure his team would rush to schedule it 'sooner than soon'.
Most certainly would love to do it & meeting u will be a privilege. Will put my team to schedule it sooner than soon https://t.co/hX9b0ghJxL

— Shah Rukh Khan (@iamsrk) October 7, 2018
BRB… *Cant breathe*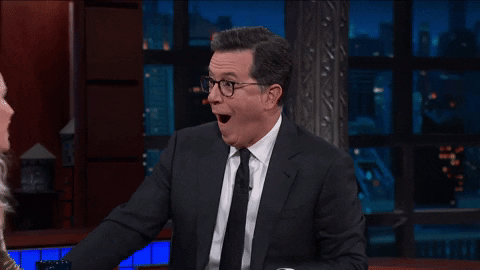 People seemed to be quite happy with the results of the chat between the two.

Some couldn't help but appreciate Malala for getting a positive response from him.
God bless you @Malala for getting a positive answer out of him 🙈 Thank you!! ♥️ pic.twitter.com/lN6HtZwUaN

— Samina ✨ (@SRKsSamina) October 7, 2018
Others were in awe of his response.
You as a global icon and Indian Super star citizen agreeing to do sooner than soon at Oxford is yet another great step from a sweet and highly articulate Bollywood leadership in you.

— C. S.Rao (@SIVARAO1754) October 7, 2018
Turns out, even the date has been set.
Damn! that was quick.
Can't wait Nov 2nd..srkians fastival .love u khan saab 😍😙 pic.twitter.com/AB5So1XMzd

— zeeshan Srkian (@ZeeshanSrkian) October 7, 2018
This wouldn't be the first speech that SRK would be appearing for. Previously, he has conducted speeches as Bedfordshire, Harvard, Yale and Edinburgh. Oxford will soon be added to the list.
Well, what can we say? Way to go, Malala! You can do anything, lol.