It doesn't take a makeup guru to know just how big MAC Cosmetics, the makeup brand is. Whether you know the ins and outs of the cosmetic industry or don't even know what mascara is, chances are – you know what MAC is. Which is why it is completely RIDICULOUS, that with all that acclaim and business they still had the AUDACITY to create this.
That's right people, MAC Cosmetics just released a Sehri look and people are pretty pissed about it.
MAC really thinks we go full glam for suhoor/sehri. I guess I have to look beautiful for my food. pic.twitter.com/NLpATgnUwV

— zaynub (@zaynub_s) May 25, 2018
I mean, COME ON. At least if they came out with an Iftari look, it would make sense, in fact, it would have been pretty genius! But noooo, they had to go for the 3 am makeup look that we all supposedly need to have to for Suhoor.
Also, who is going to do a FULL face of makeup just to take it off for wuzu? Please. Tell me. I'll wait.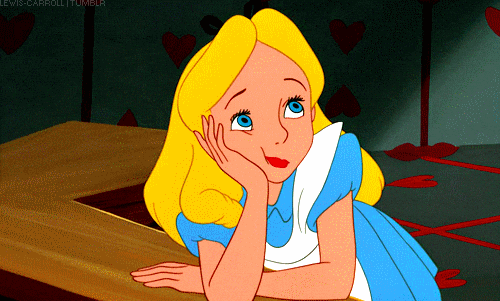 — zaynub (@zaynub_s) May 25, 2018
Suffice to say, we aren't the only ones with a problem with this "sehri look"
Anyone else getting ready for suhoor tonight? I'm wearing mac FYI#mac #fail #lol #suhoor #ramadan #ramadanmemes pic.twitter.com/uBebXmbZqK

— Lubna (@LubnaBAlam) May 26, 2018
What Mac thinks the "suhoor look" is versus what it actually looks like pic.twitter.com/HmcQsMbqBf

— Yomna Nassar (يمنى) (@yummmmna) May 26, 2018
Who the heck even puts on makeup for suhoor? Where is anyone going at 4 am in the MORNING??

— Sumeya E. Alington (@sumeyaalington) May 26, 2018
I'm crying "glamorous suhoor look" uk 😭😂 do y'all even know what suhoor is? stop trying to commercialize ramadan pic.twitter.com/h9W3nAVKcr

— hiba (@hibadiva) May 26, 2018
And okay, some people did have a point about there being an audience who does go out for Sehri but c'mon alag makeup ki toh zaroorat nahi hai
This was made for the Middle East because here we have suhoor parties or get togethers in tents filled with food. Suhoor is an event here

— Cry Baby 💧 (@h0eney) May 27, 2018
But even if we were to wrap our heads around the justification, IT STILL MAKES NO SENSE TO MAKE AN ENTIRE LINE OUT OF IT COMMMMONNN.
who wants to wake up and put some glitter eye shadow on😩😂 I barely wanna drink water LMAO

— ambs (@ForeignFlesh) May 26, 2018
ALWAYS BE READY FOR A GLAMOROUS SUHOOR 😂😂😂

— Emna (@Emna_B_H) May 26, 2018
me, ready to impress my bowl of cereal: pic.twitter.com/vgmLnljBMk

— nabeehah 🇵🇰 (@nabeehahafzal) May 26, 2018
It's pretty ridiculous. But, what are we going to do? What's funny is that people will keep buying the products. And the world will just have to keep spinning on. ~
What do you think of the line? Are you a fan? Do you think it's ridiculous? Let us know in the comments below! Love you.
---
Cover photo source: MAC Cosmetics