'Bharat' was meant to be Priyanka Chopra's big comeback into Indian cinema, but then the actor dropped out of the film suddenly. This happened around the same time she got engaged to Nick Jonas.
Salman Khan has been vocal about his feelings about Priyanka leaving, but recently, as the film draws close, he's saying a lot about it, and it just isn't right. 
In recent interviews, Salman Khan has really been going all out in his hate mission against Priyanka Chopra. He's called Priyanka's exit from the film 'embarrassing'. In some interviews, he talks about how he told Priyanka to go ahead and get married, and that they'd adjust the shooting days, in other ones he's extremely sarcastic about the whole incident. For example, "Priyanka didn't give us enough time to prepare. Sweet of her to tell us five days before we start shooting for Bharat that she can't do the film. It was in the 'nick' of time'.
Other than Priyanka Chopra, Salman Khan has been making some very sexist remarks. There was his comment about wanting children, 'but not wanting their mother'. On another incident, he suggested that Katrina should 'settle down', get married and have children.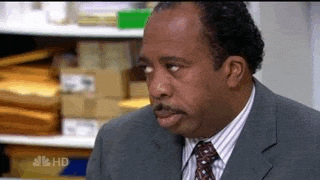 In their most recent interview together, Katrina Kaif finally spoke up and came to Priyanka's defense. 
Katrina was answering a question about her character and mentioned how she wasn't a part of the film initially, without naming or shaming Priyanka. Salman Khan took it upon himself to bring her up, and Katrina immediately responded by telling Salman to relax. Constantly, throughout this minute-long clip, you can see Katrina to divert the topic away from Priyanka. Despite her efforts, Salman's onslaught continues. Probably his most problematic statement was, 'Women leave their husbands for such a role, but she left the role and got married. Good for her, I am happy'.
Immense respect for Katrina for trying to keep pC away this conversation!
But look at that 50+ years old Man-Child who has been stuck on the same line like a broken record nd commenting on pC's personal life!
He shamelessly accepts that he is using pC's name to promote his movie! pic.twitter.com/xYjgDCIXMX

— Bhupendra Singh (@ibhupendra) May 24, 2019
People just can't seem to stand Salman and his nonsensical statements.
He's disrespecting not only PC but also Katrina who's sitting right there and has clearly worked hard for the film and wants to talk about it. https://t.co/PzV0VN1V5i

— Kowshik (@kowshik4mBD) May 25, 2019
Salman just couldn't let Katrina speak. 
He interrupted Katrina 4 times in under a minute as she tried to speak about her own character in an interview and could not shut up for 58 seconds! Just good lord *smh* https://t.co/Yd3bJAxmmr

— Dr Aditi (@adi_singh18) May 29, 2019
Wow How toxic is Indian male ego?
A more woman successful chose something over your project why be such a baby about it in every interview? So much for Bhai's "big heart?"
Pehle gaadi chala lo theek se. Those poor ppl didn't even get to get to take a dig at you by saying "thanks" https://t.co/Kun7tllQku

— Priyanka Bhatt (@MissBhatt3) May 27, 2019
It's clear that his ego was hurt by Priyanka's decision and he's manifesting now by shaming her on a daily basis. 
His inability to handle rejection is shocking. Years of unbridled fandom without consequences has inflated his ego. Disgusting and truly sad behavior. And yet his fans will defend his ass. Ugh.

I want to see Bollywood celebs speak against this. Who has the balls? https://t.co/fwmjRntff4

— Mufaddal Fakhruddin (@mufaaf) May 27, 2019
Salman Khan's continued display of butthurt-ness at Priyanka Chopra "choosing" to drop out of BHARAT is a prime example of how incapable the Indian male complex is at processing "no" from a woman. https://t.co/sFQWwM26fk

— Poulomi (@PouloCruelo) May 27, 2019
He was called a 'cry baby'. 
What a cry baby! Salman can't stop commenting on Priyanka's personal life. So bitchy about it. https://t.co/tbrEcLVP5M

— Babar Manzoor Memon (@BabarMMemon) May 28, 2019
That being said, despite this video making the rounds on social media, people are still calling on Katrina to speak out against Salman Khan and his overt sexism. She is a big name in Bollywood and holds a lot of power in the industry.
Salman Khan calling Priyanka's decision an embarrassment is exactly why people calling him butt-hurt. Why is he talking her decision so personally? The fact that Salman is STILL talking about Priyanka, that too in this way, shows just how hurt his ego really is.
What do you think of all this? Let us know in the comments 🙂
---
 Cover Photo Courtesy: thenews.com.pk, @priyankachopra / Instagram and bollywoodhungama.com