Unless you've been living under a rock, lately, you'd have heard of the band Kashmir. They've completely taken over everyone's timelines, with people raging about how good they are. And for good reason.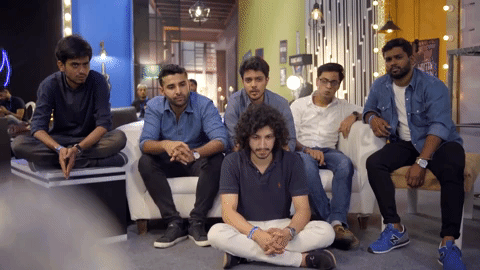 Kashmir is one of the most sought after bands in Pepsi Battle of the Bands, and many are vouching for them to take the trophy home. They haven't disappointed, thus far, in the competition, and having heard their music, we don't think there is going to be any disappointment anytime soon.
Right from their very first audition, the judges, especially Fawad, seemed to have taken a liking towards the Karachi-based band
Their guitarist, Vais, was enough to make Fawad look like this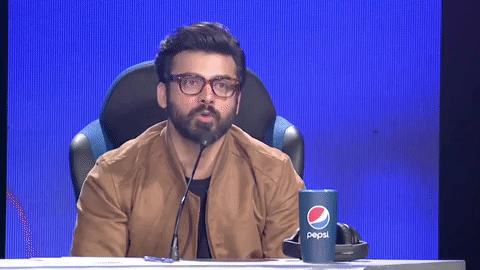 And this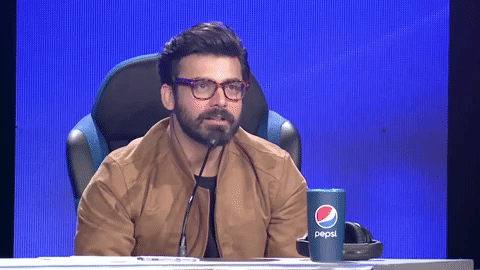 And even this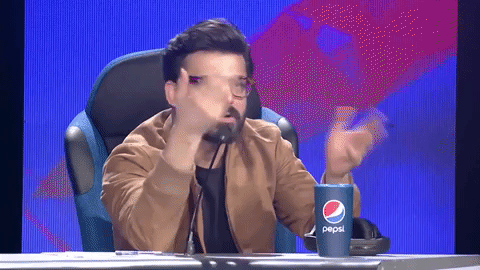 The love for Kashmir was just further strengthened after the first knockout round after they covered "Mera Pyar", paying tribute to a lost legend, Aamir Zaki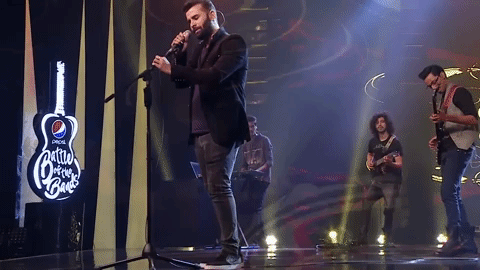 They completely turned the song around, but still didn't take a lot out of it. And that's the best thing about it. Bilal's haunting voice and Vais' piercing guitar solo just made the song take on a completely different flight.
Their love affair with music has been going on for quite a while, as evident from their original music flooding the internet.
But there's just something about watching the boys just play the life out of their music on stage. There is a weird, almost-fiery chemistry between the band members, on stage, regardless of how mellow they are.
And this episode's Buddha Baba performance OH MY GOD!
Today's knockout round had them singing an original called "Buddha Baba" and say what you want, we still have it on repeat. There is this weird comfort in the song, even though it's about the fear of darkness, and playing on the proverbial buddha baba from all our childhood anti-fantasies. Along with the insanity that is Bilal; Vais, Ali, Usman, Shane and Zair, the song definitely sticks in your head for a really long time. The judges were a little underwhelmed by the song, though. But that's okay. We're still pretty much hooked.
Among all of this, we can't help but notice just how cute their frontman, Bilal, is
While we understand that this is supposed to be a broody, 'dark and introspective' band, it doesn't change the fact that he cuuuuute! (sorry for besharamz ~)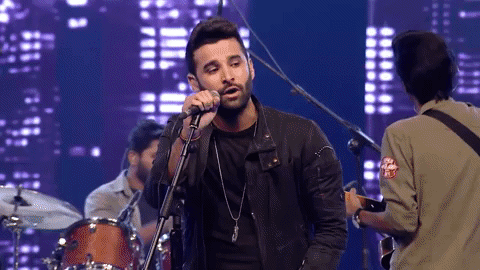 Also Assalamoalaykum, bub
They already have some pretty amazing original music out on music platforms, and you won't regret checking it out.
Mango recommendation: start off with Soch, and get into them ~feels~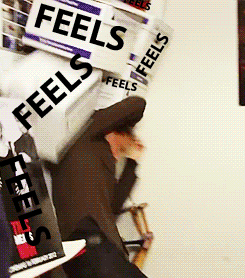 And we're not the only ones who feel such strong love for the band
Also Kashmir the band doing justice to Mera Pyar, it deserves those soulful vocals ??

— R. (@biyaaaa_) August 18, 2017
Omg KASHMIR THE BAND IS SO GOOD. DAMN.

— ❄️ (@yyameet) August 16, 2017
To those who still aren't following Kashmir – The Band, you are missing out on the rising stars of our music… https://t.co/aiJ4v4Svbq

— Baltiii (@shahzebrazaa) August 16, 2017
This. This just changed the entire game. There is only one King in the North and their name is Kashmir. Better win this thing. https://t.co/ePj8I9MZ3L

— Maulana Sarah (@SarahKaSaraah) August 13, 2017
the band #Kashmir on #pepsibattleofthebands tho

— huqqa pani (@daada_abba) August 14, 2017
KASHMIR ARE SO AMAZING ???

— Faizan. (@merabichrayaar) August 20, 2017
While talking to MangoBaaz, Vais said that Pepsi Battle of the Bands has been an 'interesting ride, for the time being, met new musicians and made new friends along the way. Learned more about music than ever before.
Kudos, guys! We're so proud of your journey and can't wait to see you thrive through Pepsi Battle Of The Bands. Watch the latest episode here.
Cover image via Pepsi Pakistan