In today's day and age, what are friends until and unless they make fun of your personal life and then post it on social media. And to be a little more specific, we mean just how Areeba Farooq's friends took her vacation pictures and turned them into memes.
Meet Areeba Farooq, a simple girl from Karachi whose friends turned her into a hilarious meme:
What started out as an innocent comparison with this photo of a couple at the Trevi fountain in Italy and Areeba's solo shot spiraled into something very, very funny
Areeba shared with MangoBaaz, "I basically shared the image of the couple kissing at The Trevi fountain, with my friends only because it was so glam and beautiful. Cracking a joke about how they were doing Trevi fountain just right. That image is originally by Irene Angolopolous, a fashion designer. And that's where my friends started pulling out pics of my travels from my social media and making memes of them with couples in the exact same spot."
It was GLORIOUS.
And friends, not only did they transform one of her pictures, they made sure to do it to a number of them. So shout out to all the single ladies (and men) out there, you know you can relate.
So where are all these photos from, you ask?
When speaking to MangoBaaz about this whole deal, Areeba said:
"So basically I'm a hairstylist from Karachi. I'm at JY The Style Studio. These images are from my travels around the world are for my hairstyling trainings and some of them leisure too."
"It was all done for kicks and to gags. However, when shared, it really hit a chord with women and surprisingly men as well."
I mean, tbh, this single picture looks better! Much more Instagram worthy, if ya ask me.
Areeba shared that the whole idea was "about empowerment, the essence of solo travel, and rocking it single ?."
Lmaaaao, okay maybe she could have gotten a stranger to stand with her. And what if they somehow fell in love?! AND WHAT IF THEY RETOOK THE PICTURE TOGETHER?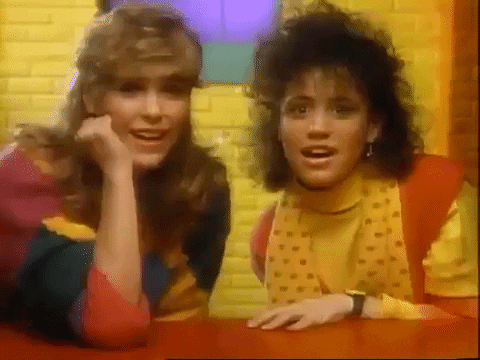 *Ahem*, I digress… so anyway…
Also, let's just appreciate how much our girl Areeba has been traveling. Like WOW, proper travel season goals.
These were honestly too good. It just goes to show, all you need to become viral is take great pictures and have a good sense of humor. Good enough that you wouldn't mind your own friends completely butchering your vacation memories.
BUT HEY, now the world knows she's single, which means…
RISHTA TIME! Hehe, jk.
Some people on the internet were skeptical Areeba was alone on this trip, though:
We see you Areeba, we see you girl.
What did you think of Areeba's pictures? Would you do the same to your friends? Would you let your friends do it? Let us know what you think in the comments below! Love you.
---
Cover image via: Areeba Farooq