This article is from hungerist.com
Karachi has become the center of attention lately thanks to some crazy food innovations. There is a designer pan-wala that serves flaming pans. We've see an upside down pizza and also raclette cheese trend slowly taking over Karachi with two restaurants now serving it with their food. However, nothing comes close to this cool new revelation.
Did you ever think you'd be able to dine in the sky without setting foot on an airplane?
Since 2006, people from the places such as Dubai, Las Vegas and Thailand have been actually "dining in the sky".  Adrenaline junkies and foodies will totally dig this insanity!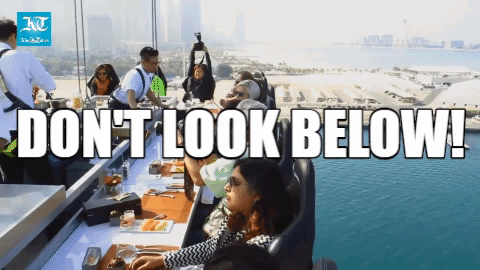 That was Dubai. Check out Las Vegas!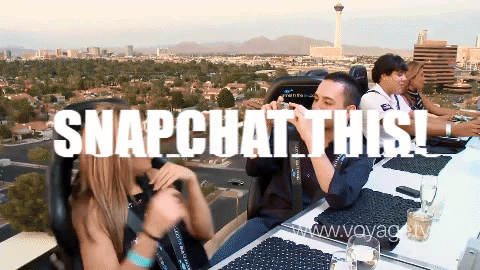 We couldn't believe this at first too, but we were blown away by what we saw. These make for the most perfect Snapchat and Instagram moments. Flashes galore as you dine while touching the sky.
Guess who's next in line to dine in the sky!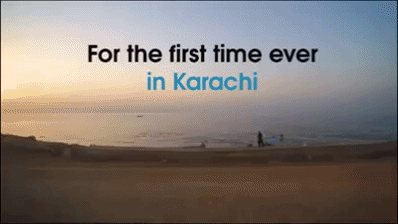 Yup – KARACHI. Us lucky folks. With a table suspended 150 feet up in the sky, Karachi will literally be able to dine with the stars.
You'll be able to see scenic views like this.
Enjoy magical sunsets like these…
Or basically just be in awe of their own city.
Imagine being served on roller coaster style tables that are lifted up in the sky and served by waiters while taking in the breathtaking Karachi skyline.
There's probably no better way to dine and view Karachi than this.
"Dine in the Sky" is an upcoming project of Ali Atara. The Facebook description states that this is "an exhilarating ride to the sky where you're served with a number of exquisite items" that have been prepared by their "expert chefs".
Clearly, this is next level stuff and we can't wait. We're going to sign up ourselves for a dinner experience of a lifetime and perhaps you should too.
For now, you can see this teaser video that's making jaws drop:
If you've ever been in a situation where you're trying to make dinner plans but can't decide which restaurant to go to, then you should check out hungerist.com
Cover image Source: The National