Ouch.
As Pakistani women, we start off the act of waxing pretty much the same time as we start learning about long division.
Basically, when we're super young.
And though it's pretty great, since we lessen the growth of our hair, it's also years and years of physical pain to make sure we feel all nice and clean.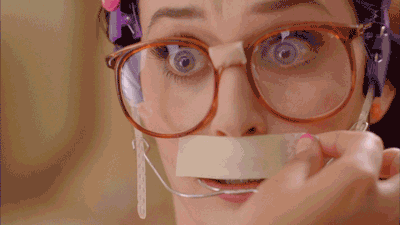 THAT being said, in years and years of waxing, stories have accumulated of some of the most painful waxing experiences we have had.
We thought it would be nice for us all to bond over our excruciating pain, so without further ado, enjoy.
Attention: You are about to enter CRINGE city.
1. "A friend of mine was praised on how pretty her vagina was. We lived in a dorm so about 10 other girls heard her."
2. "Had my upper lip waxed at a really cool/hipster holistic healing kind of place but ended up being allergic to their 'all natural' products and left the salon with hives."
3. "While waxing my upper arm, my waxing lady pulled the wax strip off of my skin but ended up punching me in the face. I was so in shock because it was pretty hilarious and my lady kept apologizing for it. Good times."
4. "I'm a guy and my girlfriend waxed my chest and it pained me for a whole week. I had bruises all over my chest and never gave another thought of doing it again."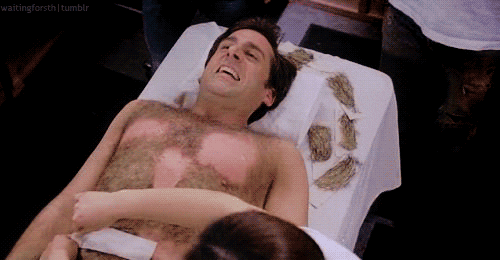 5. "My waxing lady brought some really weird wax that wasn't pulling my hair out. She heated it up and when she applied it again on my armpit, it wouldn't come off even with the wax strip. The wax had hardened and it wouldn't come off at all."
6. "My waxing lady burned me while waxing and I didn't even notice until right after when I felt the burns all over both of my arms."
7. "I had to go on a family vacation which obviously meant a lot of family pictures so I went to get my upper lip waxed. The skin got so burned that I was in a bad mood the entire time."
8. "While I was getting waxed, my waxing wali left the door open so women kept going in and out. It was a huge invasion of privacy."
9. "I was leaving for vacation and my waxing lady had this 'new type of wax' that was supposed to get rid of ingrown hairs. Turns out I was extremely allergic, it looked like I was carrying a disease. Think red purulent daanas, all fresh and ripe."
10. My waxing lady said, "Itni zyada growth kis k liye sambhal k rakhthi hai? I was 15."
11. "I once tried to wax my upper lip myself when I was on vacation. I didn't do it properly, burned myself and made myself look like I had an ACTUAL man moustache for the next 3 weeks."
12. "I had my underlegs waxed and the woman was in such a hurry to get to her next client, she accidentally left some wax in a very sensitive place. Oh, and it took me 2 days to get it properly out."
13. "The first time I got my underlegs waxed, as a reflex, I accidentally elbowed my waxing lady in the face."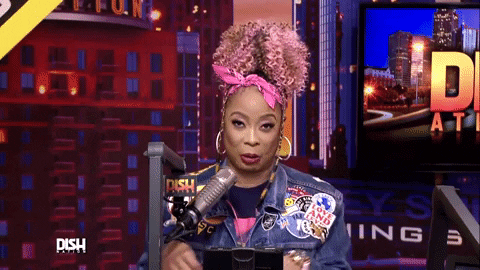 "Accidentally," jk, we'd probably do it too.
Have you had any other horror stories? Care to share? Let us know what you think in the comments below! Love you.
---
Cover photo source: YouTube/NewsPakistan.Tv