Irfan Junejo's 'expose' was more of a self-drag honestly…
Recently, a Twitter user decided to 'expose' Irfan Junejo. He claimed that Irfan Junejo was two-faced and thus took it upon himself to 'expose' him.
Sexual Harassment isn't the only thing……. this is audio of from @irfanjunejo official Snapchat where after getting his work done he unfriended me, expose this dual standard of all celebrities #IrfanJunejoExposed pic.twitter.com/f8MAhiWPin

— Muhammad Saqib (@MSaqibAshraf) July 25, 2019
According to his tweet, Irfan Junejo unfriended him after he got his matlab out of him and thus deserved to be exposed for being a matlabi person.
And almost immediately people called him out for tweeting something, well, so dumb.
— Zafar Asad (@iamzafarr) July 25, 2019
— SAADI (@saadi_160194) July 25, 2019
— Queen of Procrast 🐛 (@iamNumm) July 25, 2019
And others came and chastised the guy for trying to hijack an important conversation for his own personal grudge against Junejo.
Stop using the movement for the wrong motives. And how foolish are you??

— kinza (@threetenam) July 25, 2019
And then Irfan Junejo addressed the 'expose' himself. In a four-part tweet, no less.
1. Never added you or unfriended you. The way snapchat works is when somebody turns off public replies, the chat option is disabled.

2. Never met the guy you asked me to meet & my bike was never allowed in cantt so I sold it off.

3. Too much expoz

4. Wot even iz 🤷‍♂️😂 https://t.co/cNKrK9K8U1

— Irfan Junejo (@irfanjunejo) July 25, 2019
Junejo's tweet, summed up: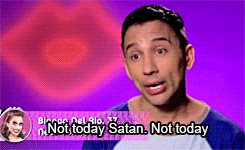 He explained that he didn't need to add or unfriend anyone since his Snapchat is public and hence anyone can view his story. However, the replies can get turned off if Irfan chooses to disable public replies which he probably does sometimes because otherwise he would be inundated with hundreds of messages by his fans constantly.
And as for the 'kaam' the guy claimed which seems to be related to an issue Irfan Junejo was having in regards to his motorbike, Irfan clarified that he had not even met with the person he had recommended. And hence, his entire 'expose' made no sense at all.
Irfan Junejo capped off the unwarranted expose with, 'WOT EVEN IZ'.
What do you think of this Irfan Junejo being "exposed?" Let us know in the comments below!
---
Cover Image Source: @isbunited/@irfanjunejo via Twitter.com