Only minutes after Reham Khan's book was officially released on Amazon, free PDF copies started circulating online.
And of course, people didn't really read the entire book but instead, skimmed through it to get to the juiciest parts.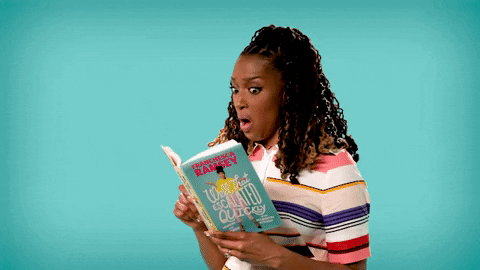 And because of that, the general perception of the book was that it's Pakistan's answer to 50 Shades Of Grey. However, I decided to download the entire book and read the whole thing, cover to cover. And after that, I realized its much more than just an account of Imran Khan's bedroom antics. Here's why:
The first half of the book barely mentions Imran Khan.
It focuses on Reham's abusive marriage to her first husband Dr Ijaz Rehman. She describes the first few painful years of her marriage, how she suffered alone in another country far from her family and then subsequently how she finally got out of that marriage with the love and support of her children and no one else.
Reham then delves into details of what her life was like as a single mother living in the UK and how she got her job at the BBC. While some parts of the book do come across as a little holier than thou, I would not disregard the entire text because of them.
Afte her divorce from her first husband, Reham talks about the tough time she had trying to make ends meet.
She would scrimp and save, and work jobs as a door to door saleswoman and anything else she could find. She then landed a job at a small TV channel and worked two jobs simultaneously for a while. Her routine seems crazy as I read it but I what impressed me was her dedication to not only provide for her children but also excel in her career.
When she finally gets to the subject of moving to Pakistan and then meeting Imran Khan, a good portion is dedicated to telling the story of how the PTI chairman wooed her into falling for him. And thus, of course, Reham mentions the sweet gestures and heartfelt moments she shared with him which lead them to get married.
The book also talks about the ways in which Imran Khan was a good husband to Reham in some aspects of their marriage.
A lot of the excerpts from the book were used to show how Reham demonized Imran and the book is an attempt to merely malign Imran Khan right before the election.
However, Reham Khan mentioned a sweet habit Imran had adopted to make Reham happy and even confided that when she thought about it, it still put a smile on her face.
Reham once told Imran how her father used to bring back motia k phool for her mother after his fajr prayers. And Imran did the same thing for Reham, bringing her flowers back from his morning walk and leaving them on her bedside table.
Other than that, she continuously mentions how affectionate Imran would be towards her and his genuine concern for her well-being. She talks about how one of Imran's biggest concerns was Reham not eating enough and making sure she ate enough during meal times. And soon he made sure her diet resembled his.
While there are a lot of other juicier passages in the book, focusing solely on them is a little unfair.
After reading the entire book, in all honesty, the paragraphs making rounds on the internet were not the ones which stuck in my mind.
Yes, they were attention-grabbing but in the long run, that's not what my take away from the book was.
To me, it was just the story of a woman's life.
Did you read the book? If so, what did you think of it?
---
Cover Image Source: tribune.com/amazon.uk