We're not new to the controversies surrounding Imran Khan and his former wife Reham Khan.
It took us all by surprise when IK announced his marriage to Reham Khan, the former weather reporter on BBC.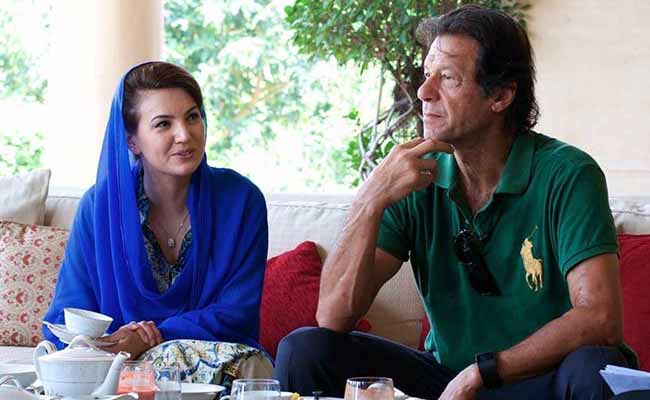 Though their marriage didn't last too long (10 months to be precise), they've been throwing fireballs at each other ever since. Okay, well – mostly Reham.
Her infamous allegations of adultery, chars and the book fiasco are just a few examples.
After two, Khan still didn't lose hope and decided to get married for the third time to Bushra Maneka.
Yeah, we were just as shocked.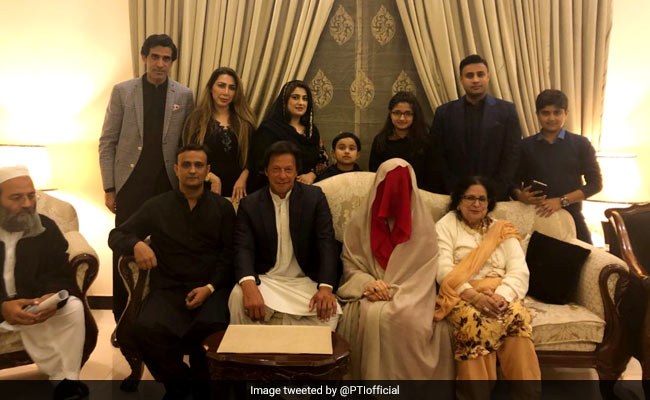 In a recent interview, however, Imran Khan opened up like never before. 
Talking about his third wedding, he said: 'I did not catch a glimpse of my wife's face until after we were married. I proposed to her without seeing her because she had never met me without her face being covered with a full veil. The only idea I had of what she looked like came from an old photograph I had seen in her house.'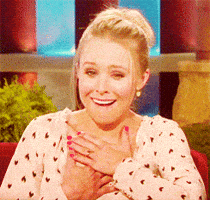 As you all might know already, here's what she looks like.
Khan also explained how it would've been impossible for him to think of marrying someone without seeing their face back when he was a cricketer.
He said: 'It might have been unthinkable if someone had told me I would marry someone whose face I hadn't seen. I would have thought they were mad'.
He admitted how his attitude towards relationships has changed.
'I have gradually realized that although I know more about physical attraction than anyone else, actually the character of a person and the mind, the intellect, is much more important than the physical, because in my experience that has the smallest shelf life. That is what keeps the interest. I have great respect for my wife's intellect and character.'
But – and here's what everyone was waiting for, too. He ALSO finally talked about Reham Khan. 
One of Khan sahab's closest advisers alluded that during his relationship with Reham he had 'never seen him so unhappy.'
And then IK himself went further on the topic (which is quite rare) he said: 'Normally I don't say anything about Reham, but I will say this: I've made some mistakes in my life, but my second marriage has to be the biggest.'
WOAHHH!!
Let's just blow that up real quick:
"Normally I don't say anything about Reham, but I will say this: I've made some mistakes in my life, but my second marriage has to be the biggest."
And subsequently, the Pakistanis had a meltdown.
"Weather girl was the biggest mistake of my life." – Imran Khan

Khan ka 1 jumla Reham ki puri kitaab pe bhari hai.

— Hasan Ali (@hasanpakistan) July 22, 2018
In an interview, Imran Khan finally spoke out about the biggest mistake of his life, marrying Reham!
I mean all political differences aside but gotta commend him over his silence and resolve over the whole issue.

— Q (@certifiedwhiner) July 22, 2018
The big 'she's only famous because of IK' debate had to kick in.
@ImranKhanPTI nodoubt it was biggest mistake and she got fame o nly because of you ,Itni Izzat Ras nahi ai osy😏

— Islamitsway❤ (@islamitsway) July 22, 2018
Some were shocked about his timing.
Ye kis ko interview dia. Is time aisa interview dene ki kia zarorat thi

— waseem farhan (@waseem761) July 22, 2018
Some stood by Reham.
Others were… Well… Just Insafians!
@ImranKhanPTI this one statement is more then enough to hit back @RehamKhan1 with shame…. 😉😉😉
Unfortunately, this is only the thing "Shame" missed in her 😂😂😂
Therefore, when no shame any body could do anything regardless its right or wrong 😋😋

— Muhammad Akram (@akkimughal) July 22, 2018
But then the haters kicked in.
Some even questioned him for marrying again.
I'm never fond of interviews like this @ImranKhanPTI . I think Imran should stay away from speaking on his personal life. It's good to know he addresses the fact he made a huge mistake marrying #Reham . Staying single may have been safer #Vote4Khanhttps://t.co/0oKJB6e8Bl

— Dr Rita Pal. #Vote4Khan #ImranKhan #Pakistan (@dr_rita39) July 22, 2018
Others were glad he parted ways with her sooner than later.
Imran khan has said that he had made many mistakes in life but @RehamKhan1 was biggest among them… @ImranKhanPTI every one thinks the same whether supporter or hater but divorcing well in time limited the damage.

— Waqas Gondal (@WaqasQadar) July 22, 2018
And some HAD to compare his political decisions to his personal ones.
Yeh tou zaruri tha na!
Others couldn't help being amused.
With that being said, we wish Imran Khan a happy married life this time around. But…that's QUITE a statement. Khair, have anything to add? Share your thoughts in the comments.
---
Cover image via ndtv.com