With elections but a day away, it seems that everyone is doing everything they can to sneak in every bit of campaigning. Everyone from politicians to celebrities, And now it seems, even doctors.
An image of a doctor's prescription is going viral after the 'doctor' allegedly prescribed the patient against voting for Imran Khan.
YUP.
The prescription supposedly came from a Jahangir Shah, a homeopathic medical practitioner in Punjab who prescribed three different medicines to his patient as well as advising him to not vote for Imran Khan.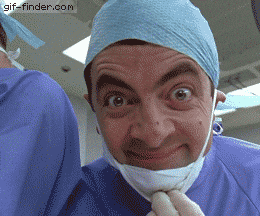 When the doctor was questioned in regards to the 'advice' given to his patient, Shah denied the claim and said that he had not written that down. He confirmed the medicine he gave, but not the anti-Imran Khan words. In an interview with Tribune, Shah urged that the prescription had been forged and used against his knowledge.
He has now stated that he will be taking direct legal action against whoever is responsible.
And though the claim is quite serious, we have to admit that the instance is quite ridiculous. And after some Twitter digging, we now realise that this fake prescription thing is not so much a one-time thing. In fact,
It seems as if there have been multiple instances of forgery in regards to fake prescriptions in these elections.
Annnnnnd again.
Now *PTI* is on doctor prescription 🙊🙊😂 pic.twitter.com/ximVhJI1jx

— 🦋 (@Nazeeha_Javed) July 23, 2018
Oh and this one is 2014.
EPIC "@ImranInc: Hahaha..This is classic prescription given by the doctor to his patient #GoNawazGo #AzadiMarchPTI pic.twitter.com/GNr93dHRzC"

— Ali Niazi (@ajniazi1) September 8, 2014
Now, there's no way for us to know whether or not these are real or not. Perhaps they could be trolled prescriptions from people trying to get a laugh out of people. Either way, all we can do is be smart enough to not let other people's advice sway our own personal voting decisions.
What do you think of the images? Do you think they're real? Fake? Let us know in the comments below! Love you.
---
Cover photo source: @AjNiazi/@SyedFakharAli Via Twitter