Ah yes, it's World Cup season. Football fans are spending their entire day either on the edge of their seats while watching a match or at the edge of their temper while arguing which team is the best with their friends.
Pakistan does have its own football team but, unfortunately, it couldn't make the cut. Thinking of future possibilities, I came across the idea of the FIFA World Cup…but in Pakistan. What would that be like? Let's dive right in!
First, they'll have to choose a venue.
Hosting an international tournament is a huge deal. Who gets the honor of doing so is also a big deal. With big cities like Karachi and Lahore in the competition (sorry Islamabad, but I just don't see you hosting a sports match lol), the argument will be a long and heated one. It'll be like a war but between cities. Something like…this: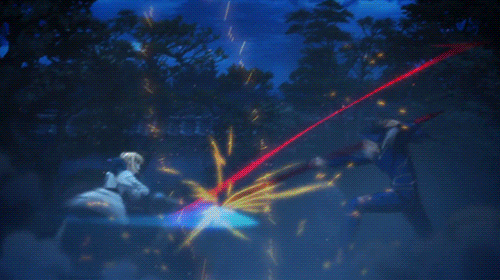 Then we'll need an official anthem. Something desi of course.
The anthem plays a major role in a tournament's success. If you've got a star-studded catchy song, you've got yourself some pretty good PR. We're gonna need something colorful, catchy and with some serious desi vibes. Now, who would be a good choice for a desi official anthem? Ali Azmat?  Shehzad Roy, maybe? Atif Aslam?
What about our very own QB? *wink wink* Spice up the player's entrances with some truck art?
Who doesn't love truck art? It's bright, shiny, colorful and just awesome! So instead of making the players sit on any regular bus, how about, we make them sit in (or on top of) fully blinged out dhol buses with truck art on them? Maybe have a few of them hang outside on the back? Ok, maybe that's too much but you guys get the idea. Of course, no match is complete without Chacha Pakistani.
Even though he's famous for his consistent presence in all of Pakistan's cricket matches, he won't be missing out on the chance to see world-class teams play at his home ground. We all know him, we all love him, he's the best unofficial mascot (kinda) – he's Chacha Pakistani.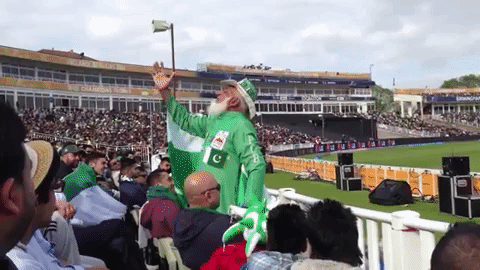 Remember when the PSL commentators rocked our traditional attire?
Who can forget the Pakistan Super League commentators slaying in traditional Kurta Shalwars and Sherwanis? Following that trend, maybe the FIFA commentators would do the same and look amazing. You know, gotta desi-fy everything. Oh, and I wouldn't be surprised if they squeeze in Ramiz Raja into the commentator's panel even though he has nothing to do with it. He's our "national commentator" after all.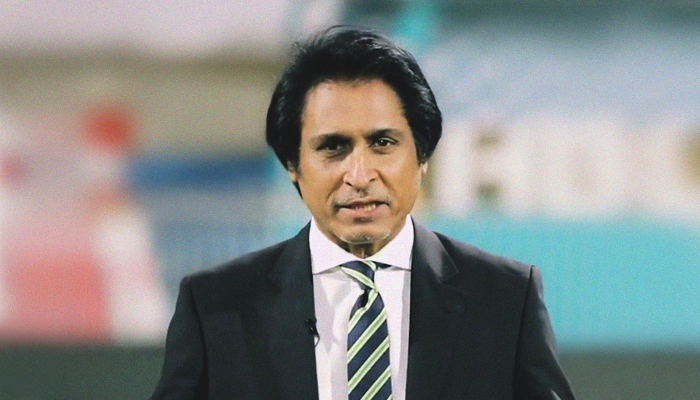 The wanna-be fans are always there, trying to be "hip".
I can already see some people yelling "OMG OMG OMG I LOVE RONALDO HE'S THE BEST PLAYER EVER!!!"…while wearing a cricket jersey…to a football match…between Egypt and Iran. I'm gonna get a lot of hate for saying this but hey, this stuff happens.
Humara qaumi naara.
I am a hundred percent sure someone will start chanting "Go Nawaz Go" at the top of their lungs and everyone will join in…even though the dude's already gone. Moving on to the snacks that'll be sold at the stadium.
Coffee, biscuits, and sandwiches are good and all but have you ever tried chai, golay and gol gappay? If we're gonna desi-fy everything, food shouldn't be left out. Let the foreign crowd experience the rich flavors of Pakistan! They'll probably get sick or something but it'll be worth it, trust me.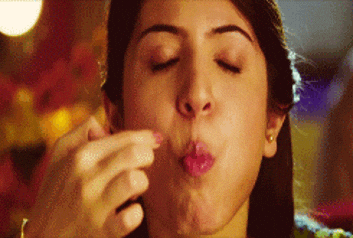 Bring back the PSL rickshaw and truck.
Remember those little rickshaws and trucks that used to run across the screen whenever someone scored a 50 or a century? Those can't be left out. But of course, they'll be used for goals and fouls. Imagine a truck running across your screen with a huge flag with GOAL written over it. And last, but not the least – bhangra.
The player steals the ball, tackles his way through the opposition's defense, lines up his shot, takes aim and GOOOOAAALLLL! The crowd goes wild, people at home start jumping up and down on their couches and the official dancers at the stadium present our very desi bhangra. I am getting pumped up at the thought of people in the crowd celebrating to the beat of the dhol.
In conclusion, if we host the FIFA world cup in the coming years, it'll be downright amazing!
Not only will we get a chance to see the matches in our own country but we'll also be showing the world our beautiful and vibrant colors. This will be an amazing opportunity for Pakistan to portray a much-deserved positive image of itself to the world. Oh, and I know I took a few clues from PSL but hey, there's nothing wrong with using good trick again.
---
Cover image via MangoBaaz/YouTube