Clearly, we've seen that Hamza Ali Abbasi has a bit of a soft spot for Reham Khan.
In a not-so-soft sense.
In the past couple of days, the animosity between Imran Khan's ex-wife and longtime Imran Khan defender, Hamza Ali Abbasi was at an all-time high when the two put on quite a show on Twitter.
Had a very unfortunate experience of reading a manuscript of Reham Khans book. Here is the summary: IK is the most evil man to walk the face of this planet. Reham is the most pious righteous (Tahajjud guzaar) woman ever and Shehbaz Sharif is an amazing guy! #RehamOnPMLNAgenda

— Hamza Ali Abbasi (@iamhamzaabbasi) June 1, 2018
Hamza Abbasi claims he has read manuscript when it's not been published? Only possible through fraud or theft.

— Reham Khan (@RehamKhan1) June 2, 2018
Hamza has been emailing me threats since August 2017.
Bullies trying to silence me

— Reham Khan (@RehamKhan1) June 2, 2018
And just as we thought we had seen the worst of it,
Time to publicly read the filth Reham has written: Will be with Kashif Abbasi on ARY NEWS at 8pm & with Shahzad Iqbal at 10pm on SAMAA.

— Hamza Ali Abbasi (@iamhamzaabbasi) June 4, 2018
We thought wrong.
Along with PTI member and singer, Salman Ahmed, Hamza Ali Abbasi took to ARY news to "publicly read the filth Reham has written." In under an hour he, well, how do we put this delicately, Hamza Ali Abbasi basically went on live TV to publicly take a giant shit on Reham Khan.
Reham Khan's gonna regret taking it up with Hamza Ali Abbassi, that dude is gonna ruin her for good. He seems determined. Top Man.

— Sarmad (@NonchalantFella) June 4, 2018
And friends, if you saw the transmission, you know that he did little to no holding back.
It's no secret that Reham Khan's book, 'Reham Khan' is gearing up to be quite the page-turner. With insights on Imran, Wasim Akram and even a number of PTI members, suffice to say it has people shaking in their boots, either with anxiety or excitement.
Clearly, for Abbasi, who was reading from excerpts of the book, it seemed to be rage – a ton of rage.
They started bashing with accusing Reham of being fame-hungry, essentially a social climber (with Salman Ahmed being one of the rings on the ladder) and of course, using Imran Khan's money for her own personal expenses.
The two said that Reham was addicted to fame, power and wealth and had to allegedly sign a contract with Imran, surrendering her greed of his wealth.
Of course, as the hosts on the show kept pressing for specifics and names, the two seemed a bit dodgy with their replies.
Lol, okay.
According to a reading from her book, Reham had also revealed that a number of actors also have connections to members of intelligence agencies.
AS IF THINGS WEREN'T ALREADY DRAMATIC ENOUGH.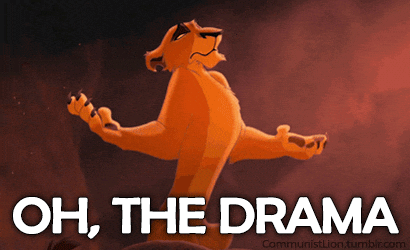 Now, you also may have been wondering why the FRICK Salman Ahmed was in on this interview. It seemed as though Salman had his own bone to pick with Khan as well. In fact, just a day ago, Salman, who is also a PTI member, confessed in an article done by GEO TV, that Reham had actually borrowed a large sum of money from PML-N to write her book.
It seemed that the singer was accusing Reham of using him to get to Imran Khan through an interview, which eventually led to their marriage.
So, Salman Ahmed is basically responsible for all of this shit?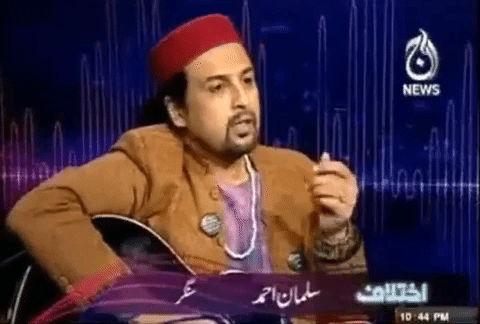 Yikes.
Suffice to say, the entire thing was a complete shit show and for those of you who were able to watch it, let us know if your heads have stopped spinning.
According to these reactions on Twitter, it seems as if others may feel the same way and couldn't help but tweet out their comments throughout the broadcast.
Ik like a scary cat is hiding behind Hamza Ali Abbasi and Sulaman Ahmad . #RehamKhan

— Mohammad Zafar khan (@zafar197156) June 4, 2018
Sufisal & Hamza Ali Abbasi are one dumb combination.#ARYNews

— What's The Rumpus? (@irumpus) June 4, 2018
LMAO.
Yaar Reham Khan aur Hamza ali abbasi ki shadi krwa do . Sab set ho jaega #VeereDiWedding

— Mariner?? (@malicckk) June 4, 2018
Yikes.
Lol like it or not but Hamza Ali Abbasi is giving a big blow to Reham Khan by already revealing wots written in the book which wl eventually flop it even beforw its launch ? whose gonna get when everyone already know wots inside the book ??

— Durrani (@iamDurrani1) June 4, 2018
Who is watching Hamza Ali abbasi live at program "OFF THE RECORD"? How this man is defending his Leader!?
Wakae Cha Gaya cheetay!??

— Arslan Mahar (@ArslanmahaR8) June 4, 2018
Hamza Ali Abbasi
Salman Ahmed
Kashif abbasi
Saleem bukari
The champions of Naya pk PTI are discussing a book a mere book a woman wroke who they say is lies. Rather than khajida a girl strapped fucking 23 times and criminal wakes Free. Excuse me their bullshit of respect women ? pic.twitter.com/ZbDRP62wXI

— Aisha (@Ayisha_) June 4, 2018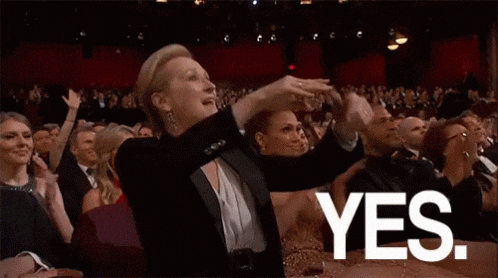 Looks like this is bigger than we thought.
Just switch 2 ARY channel "Off the Record ".Singer Salman has reaped Reham Khan apart. Claims made by Salman r backed by proves. After listening 2 Hamza Abbasi & Salman it makes me very clear that it is a bigger conspiracy with Maryam, Nawaz Sharif, Shahbaz & Haqqani main players https://t.co/mymNkIQIuE

— Manzoor Ahmed (@Manzoor65096707) June 4, 2018
بی بی @RehamKhan1 یہ سُن تیری کتاب
اور
@MaryamNSharif کی اوقات اس بچی کی زبانی

اور انصافیو کیلئے جسٹ چِل ?? pic.twitter.com/WA93CQLY83

— شـاہد فـاضل (@Shahid_Faazal) June 2, 2018
Ultimately, taking sides with either #RehamKhan or #HamzaAliAbbassi equally dim-witted & ill-advised. Neither offers much by way of credibility, logical thinking & objectivity. Plenty of vindictiveness, bigotry, attention-seeking & pettiness offered by both People need to move on

— Osama Siddique (@DrOsamaSiddique) June 4, 2018
Friends, trust us when we say there was A LOT more where all of that came from and as we said and as we clearly saw, Abbasi and Ahmed did not hold back from tearing Reham apart.
However, whatever their motive, Reham, and her book are day by day receiving more and more publicity, whether it's good or bad.
The book isn't even out yet and it's already got the attention of the entire nation.
#RehamKhan served defamation notices over her upcoming #bookhttps://t.co/TQYt1Ra3hP

— ARY News (@ARYNEWSOFFICIAL) June 4, 2018
We're not sure what's going to happen when it's finally out, but suffice to say, it's going to be a big deal.
What did you think of the show? Of Hamza? Salman? Do you think they were right in any capacity? Or just spewing hate towards Reham to drown her book in the dumps. Let us know what you think in the comments below! Love you.
Watch bits from the interview here!
---
Cover photo source: pakistantv.tv