Heartthrobs Hamza Ali Abbasi and Naimal Khawar just shocked everyone
We all know Hamza Ali Abbasi for the suspicious front-runner he is when it comes to surprising people. He recently went for Hajj and we thought that was all we knew about his current whereabouts, but oh well.
So last night, this wedding card for the nikkah and walima of Hamza Ali Abbasi and Naimal Khawar was leaked online
The wedding card stated that the two are tying the knot right away this week.
Hamza Ali Abassi is one of the most well known stars of Pakistan. He has been known more popularly for being politically active on social media. Naimal Khawar, on the other hand, has been recently cast for a supporting role in drama serial "Anaa" and she also happens to be a brilliant painter.
Of course the fact that they're a couple, much less getting married came as a surprise but Hamza Ali Abbasi and Naimal Khawar do make a cute pair as this photo proves
Matlab ke….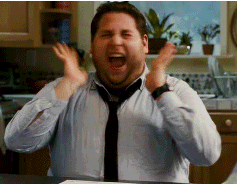 Basically, as soon as the news was revealed, it happened to have broken the internet. People had so much to say
Some congratulated the two and sent their best wishes their way.
Here presenting you Mr and Mrs #HamzaAliAbbasi

Congratulations! 🥳
Hamza Ali Abbasi & Naimal Khawar pic.twitter.com/3hFCUSFXdn

— Owais Rana 🇵🇰 (@awaisrana2011) August 21, 2019
Wishing You Happy Life Ahead
Hamza Ali Abbasi My Most Beloved personality After Khan Is Going to Marry Naimal Khawar#HamzaAliAbbasi pic.twitter.com/H2HOGulLv5

— Aizaz Ahmad (@Aizaz9390) August 21, 2019
Others were just shocked about Hamza Ali Abbasi the most high profile bachelor getting married
"Hamza Ali Abbasi" getting married and all the girls who had crush on Hamza Ali Abbasi are like….#HamzaAliAbbasi pic.twitter.com/S2XUu5hJga

— Fasih Uddin (@Fasih_Uddin) August 20, 2019
WHAT HAMZA IS GETTING MARRIED TO NAIMAL. WHAT. OKAY THEY LOOK BEAUTIFUL BUT STILL WHATTTTT? ❤️😭🤧 #HamzaAliAbbasi #NaimalKhawarKhan pic.twitter.com/GA8reMVAHh

— Bebe 🇵🇰 (@Beenishmuffin) August 20, 2019
Then, a lot of people couldn't help gushing over the couple
I can't even 😭❤❤
MASHA Allah Masha Allah ❤#naimalkhawar #HamzaAliAbbasi pic.twitter.com/4fcFADaoUi

— Sammar Amin (@SammarAmin1) August 20, 2019
Baki Sary couples apna boria bistar pack kr k ja skty hain our ship has been sinked here! #HamzaAliAbbasi #naimalkhawar pic.twitter.com/c20YLcvV76

— Sammar Amin (@SammarAmin1) August 20, 2019
That mention of Altamash, tho
Look she betrayed Altamash💔😭
Btw this is the most beautiful couple on this planet rn.🙈💕 MashaAllah#HamzaAliAbbasi pic.twitter.com/L2LHQEBc5g

— Wania hassan🇵🇰 (@Kathrin_bridges) August 21, 2019
And the fact that wedding bells have been ringing for a lot of celebrities this year was an important matter of discussion
OMG shocking this year shocks py shocks but they look so beautiful together MashAllah
Sahad than iqra and yasir and now #HamzaAliAbbasi and #naimalkhawar pic.twitter.com/SCzkekhpwk

— Zalakhan80 (@Zalakhan801) August 21, 2019
People HAD to feel for the girls who've been crushing on Hamza's killer looks
#HamzaAliAbbasi: going to marry.

Girls having crush on Hamza be like: pic.twitter.com/cPvLtzIYdG

— Hammad Mehmood 🇵🇰 (@iHammadMehmood) August 21, 2019
And well, Naimal is not lagging behind in that regard for sure
Pakistani guys are you feeling jealous? 😂😂#HamzaAliAbbasi pic.twitter.com/TyrnO4sX0O

— Sed Nugget ♡ (@iSedSoul) August 20, 2019
Some wondered if the wedding functions have already started
Like, DUH the Nikkah is in 4 days!
Have the shadii started already? 👀👰💑❤️ #HamzaAliAbbasi #naimalkhawar pic.twitter.com/RraqL1PVlr

— Hamza_zadii (@Hamza_zaDii) August 20, 2019
Oh well…
Dear Girls,

The national crush of Pakistani women – #HamzaAliAbbasi had to get married one day, after all.
He found his soulmate, just be happy & bless the couple; stop being maasian & phopian 😁

— Rabiya khan (@Rabiyak03) August 21, 2019
Even the fact that this could be his gift for Hajj, was put forth
MashaAllah Allah accepted your Hajj . Here is Your Gift of Hajj . Stay blessed #HamzaAliAbbasi

— AZFAR (@shak_drazfar) August 21, 2019
And then Hamza's co-star from "Jawani Phir Nahi Aani" Vasay Chaudhry congratulated his friend
BREAKING MUBARIK @iamhamzaabbasi …pata he na chalnay diya zalimmm 😜 …may Allah Bless You Both,Ameen.

— vasay chaudhry (@vasaych) August 20, 2019
Though we haven't heard from either one of the two for confirmation of the news but we're hopeful for it to be true. Wishing them all the very best for the future.
Have anything to add? Let us know in the comments.
---
Cover image via: reviewit.pk / @naimalkhawarkhan via Instagram