By: Fariha Awan
What is a season finale if it doesn't leave you wanting for more? As Patari Tabeer comes closer to the release of its final installation of this season, we are sitting on the edges of our seat to see what new melodious rabbit Patari is ready to pull out of its hat. During the course of the series, we were taken on a musical journey across the Pakistan.
It all started with "the Sibbi song", in first episode where we met with Abid Brohi paired with EDM Genuises SomeWhatSuper.  
Don't be surprised if this valentine's day, you hear a whole lot of "kaddi, mil taan saeen."
The train halts at the Rohri Junction in the next stop where we saw 12-year-old Jahangir singing a centuries old song about a rootha huwa Dhola.

His voice echoes love, his eyes echo innocence and with Abbas Ali Khan, "Chitta Chola" echoes of a love forgotten.
Third Episode brought revolutions in more than just the music circles.
Lyari has always been the hotspot for territorial and gang violence, but who knew that under the line of fire, lives youth that has the potential to own the world with its talent.
With Dynoman producing this insanely truthful rap, "Players of Lyari" about the deteriorated conditions of Football and mistreatment of footballers, rap group Lyari Underground unveiled the dark side of Pakistan Football Federation.
We also witnessed the story of Nazar Gill was the opportunity who knocked (quite literally) on the door of Patari's COO Ahmer Naqvi.
With no traditional education and very little musical education, Nazar Gill's own rendition of Jugni produced by Farhan Zameer drenched us in the mystical love.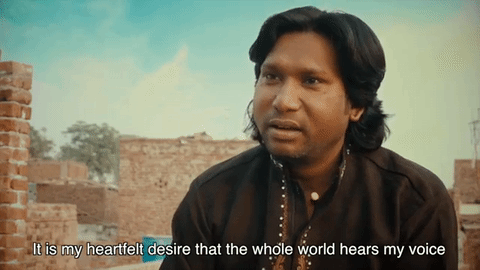 Fifth episode saw music connecting strangers and souls.
It did the impossible by bringing together people who haven't ever met, yet they brought the culture of the beautiful land of Sindh to life.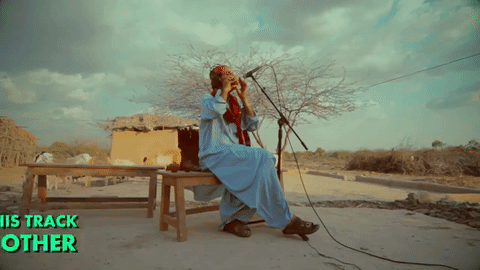 Saif Samejo of The Sketches introduced us to 4 brilliant artists in "Sajan Moi Khayyaad Payo", a hymn that echoes serenity in the simple and distant villages of interior Sindh.
Reaching it's final destination in FATA, we are introduced to Wonder Girl Malala Gul with a voice more beautiful than the valleys of her hometown.
A local celebrity in her own right, what is she if not a Wonder Girl to be pursuing her dream of becoming a singer in an area where arts and music isn't looked graciously upon. But hats off to Malala's father who saw the talent in her daughter and did his best to nurture it.
Telling MangoBaaz about being a female singer in tribal areas, Malala shares, "Things were bad earlier, but now thankfully, circumstances have changed. It still is not a walk in the park but people are slowly adapting to the change and accepting the fact that women can partake in arts. That didn't stop me earlier though, nor it did the others like me who are interested in music, and I'm hopeful that with the improvement in conditions in KPK more people will be encouraged to do this."
Malala enjoys reputation as a local singer as well, with a fan-base of local people who love and support her. She used to sing locally with her Chachi, while meeting the only standard set by her society: to maintain "hayah"

.
"There were no problems. Everyone knows me, so I have to keep myself covered because we have to 'keep hayah'. Other than that, there haven't been many obstacles that came my way."
Reminiscing of her discovery by Patari, she shares with MangoBaaz,"I used to sing on the local scale with my Chachi. Then one day, Patari contacted me and I sent them a qawalli recording which they really liked. One thing led to another; they helped me, supported me, and produced the music for me as well; and here we are now."
A firm believer in the healing powers of music, she thinks if people understood the power of music, they would all appreciate it.
Her dream is to become a global star, and with Patari as the first step, we are sure she is set on a route from where she will never look back!
PatariTabeer is everything that is right with the Pakistani Music Industry. A plethora of talent emerging from underrated and underappreciated corners of the country, it gave the audience just what they needed: new faces, fresh voices, unlimited supply of talent and anthems for a cause.