There are some struggles in life rich people will never be able to relate to, doesn't matter how disciplined and humble their beginnings were. While there is an upside to the "economic" lifestyle, some of these comedic moments are the epitome of every non-rich non-spoiled desi non-brat's life.
Here are a few things rich people will never be able to fully comprehend:
1. "Taking" sugar packs, ketchup sachets and tissues from restaurants.
Ketchup bottle? McDonald's ketchup sachet stash ftw.
2. Feeling an unusual high after "shopping" at a hotel room.
There's a fine line between stealing and taking what you've paid for, really.
3. Re-using leftovers for an unlikely gastronomical experiment.
Sastay nashay…
4. Using cellphones with a broken screen.
Screen hee tooti hay na, baki sub tou sehi chalta hay.
5. Acing laptop repair.
I'm my own computer guy…
6. Maximizing toothpaste usage to 100%
One last brush…
7. Living off hand-me-downs.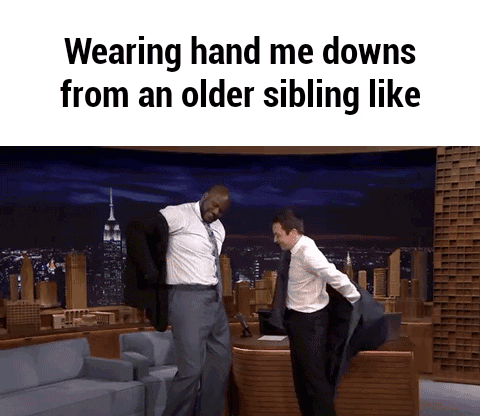 Mom: Beta, it fits you perfectly.
You: *sobs internally*
8. Relying on parents to take you everywhere.
Or taking a regular cab instead of fancy cabs and sending details to mom so you don't end up being trafficked to eastern Europe or the Middle East.
9. Being completely aware of the sabzi fruit ke daam from a very early age.
Love you too, ammi.
10. Dressing up the remote control like a dulhan.
Total dad move…
11. Diluting shampoo bottles.
12. Life cycle of every T-shirt you own.
Survival of the fittest…
13. Breaking into your money box for "hefty purchases"
14. Balti-showers.
Bathtubs are too mainstream.
15. Unwrapping presents carefully so you can recycle the wrapping paper.
16. When all your friends order food at a restaurant and you pretend you're on a diet.
17. You wish this was a real-time feature.
If you can relate to all these everyday struggles, boy do we have a treat for you: Samsung Galaxy J Prime series gives you a luxury smartphone boasting an elegantly refined, metal brush finish smack in your budget.
Cover image via: Continental Biscuits Limited
---
This article has been prepared by MangoBaaz for Samsung Pakistan.