So unless you have been living under a rock or have been off of social media in the last week or so (waisay, good for you), you know exactly what a 'fidget spinner' is. It's been on the news, Instagram, Facebook, YouTube – basically everywhere on the interwebs.
For those of you who don't know what a "fidget spinner" is, here's what these hypnotic things look like: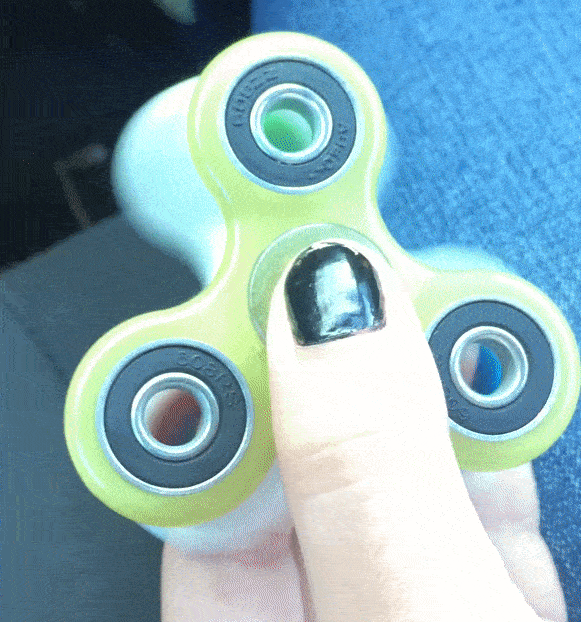 They can also look like this, btw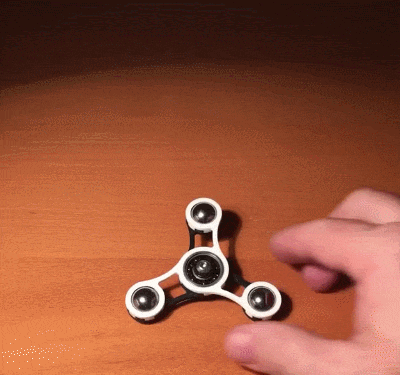 And creatures everywhere are obsessed with them
Yes, it's more than just humans.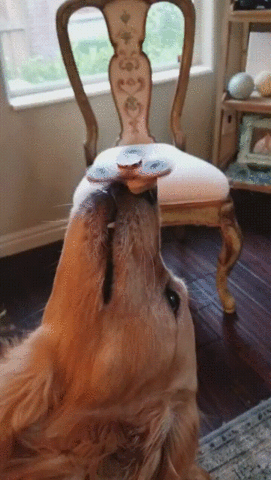 LOOK AT THE PUP
Either way, they have become HUGE.
Wondering what a fidget spinner actually is?
The object supposedly started off as a stress reliever for kids, especially those suffering from ADHD. Apart from that, because of the spinner's shape and gyroscopic effect, the object is spun around and around on it's own until it balances itself out and because of it's axis of rotation, it allows it to assume any orientation.
But what does the world do with the new trend?
People have meme-d these spinners like C-R-A-Z-Y
But oh well, if anything the spinners did give us all a ton of great content.
This is how Sith deal with ADHD…. #StarWars #fidgetspinner pic.twitter.com/RRamcApU2U

— STAR WARS LIFE (@LifeOfStarWars) May 22, 2017
I'm so sorry
Jesus died for our spins pic.twitter.com/5mxrGUfgrU

— The Don (@JackedYoTweets) May 24, 2017
Love this! #fidgetspinner #teacherlife pic.twitter.com/9WQEp3DZiG

— Jacqueline Prester (@MrsPrester) May 23, 2017
Tbh, it can be pretty cool.
LED fidget spinner is awesome! #fidgetspinner #addictive ?✴? pic.twitter.com/6W1bcP0U84

— Wasim Chaudry (@wasimwazzman) May 16, 2017
Basically, it's a toy, it spins and now the toy trend has made it's way to Pakistan, too. Teachers hate it, older people don't understand it and the rest of us don't really care.
The trend is probably going to spin its way out of our lives pretty soon so enjoy it (or not) while you can! Love you, bye.
---
Cover image via: nymag.com