Are you constantly complaining that there is nothing to do in Lahore except eat?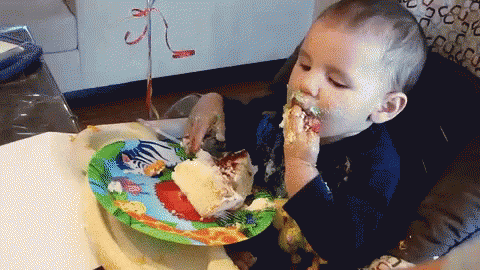 Well, this list is here to prove you wrong. There are plenty of events happening in Lahore over the weekend, and there's something for everyone.
Comic Conference 18 At AlHamra
The Pakistan Tehreek-e-Comedy has got a stellar line up of comics who have one aim only; to make you laugh till you cry. You can find the event link here.
Venue: Hall 3, Al-Hamra, Mall Road
Date: Saturday, 14th July 2018
Time: 7:30 PM
Screening: Manto (Blu-Ray) at Olo
If you missed it at the cinema, then this is your chance to watch it on a big screen. RSVP to the event as soon as you can to be able to enter.
Venue: OLO Junction, 43-A, Block-D, New Muslim Town
Date: Saturday, 14th July 2018
Time: 7:00 PM
Calligraphy, Urdu Khush Khatti, Farsi
This is a weekly thing. The courses are available for all ages, from children to adults.
Venue: Hast o Neest Institute of Traditional Studies & Arts 3, Iftikhar Ahmed Malik Road, Shariff Colony, Canal Park, Gulberg II
Date: Saturday, 14th onwards
Time: 4:00 PM onwards
The Tree Farm Drive
If you want to do something truly productive and rewarding during your weekend, then join this event. You can plant a tree and pay a monthly fee for its upkeep.
Venue: Dera Events, Avenue 12, Sector Z, DHA Phase 6
Date: Saturday, 14th and 15th July 2018
Time: 4:00 PM onwards
Open Mats at Synergy
You get to interact with the best and brightest trainers the gym has to offer.
Venue: 587 A, Q block, Johar Town, Lahore
Date: Friday, 13th July 2018
Time: 8:00 PM
Another Matter
If you like art and supporting new talent, then this is the event for you. The event comprises of 8 recent graduates showcasing their work.
Venue: O Art Space, 19-C, FCC Scheme, Martab Ali Road, Gulberg
Date: Friday, 13th July 2018
Time: 6:00 PM
World Cup Final Screening
There are tons of places which will screen the final, you can find the complete list here.
So, what are you waiting for? Take out your calendar and make some additions!
---
Cover Image Via Shaanu Chauhan Photography