Living in Pakistan, despite being a Pakistani hasn't been easy. Four months ago, I moved to Lahore for an internship and it was something I was very excited about…Still am. I was always visiting Lahore during the Summer and Winter holidays, but never actually had a feel of what it's like to live here over a long period of time.
Growing up in Jeddah, Saudi Arabia and then spending 4 years in England, actually living in Pakistan was new to me.
Though the reason for my move was for the internship, I was more excited about finally living in Lahore. However, fitting in was harder than I thought, for I did face a few struggles.
Though not a big problem, speaking in Urdu is not something I am entirely comfortable with.
I've grown up speaking a mix of English and Urdu. Whether I go out shopping or to a restaurant, language is something which is always on my mind. Don't get me wrong, my Urdu isn't bad but things get a little out of hand when the waiter or shopkeeper look at you with a raised eyebrows.
It's interesting how there are times when a conversation in Urdu is going great with the cashier at a supermarket, but then everything goes upside down speaking to your friends' parents. Three things that go through my mind when having a conversation in Urdu is "Is this grammatically correct", "What was that word again" and "Shut up don't speak anymore". Those of us who grew up outside Pakistan know how easy it was to get away with speaking English all the time with our Pakistani family friends.
Ever since I moved to Lahore, there's a lot more to life here than I thought.
Initially, the response I would get to "What's there to do around here?" was "eat and shop". However, I quickly learned that one has to dig deep to find what they want.
One really needs to know where to search, where to go and most importantly "know who to know". Here, it's all about the contacts and it turns out, there's loads to do here! I'm talking about a variety of things like theatre shows, exhibitions, underground live music, food festivals and of course…. eat and shop.
However, I found that these events were not consistent.
Especially live music – there seems to be some sort of a dark cloud hovering over Lahore's underground music scene. There is also the problem with the promotion of events. There have been times when I have missed certain concerts or social meetups simply because I didn't know about it. Please don't get me wrong, I am not a party animal.
All of this brings me to my biggest struggle – socializing.
Do you guys remember that scene from Mean Girls or any American teenage film where school lunch breaks are always made up of different students belonging to different groups? It sort of feels like that when trying to interact with SOME people here.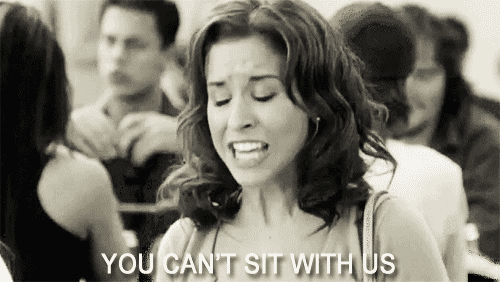 It's interesting how anywhere you go most people seem to be the same, whether it's at a shaadi, party or a cafe. I remember I was at a small house party with my cousin and it was basically split into three or four groups. I tried my absolute best to try and blend in with different groups. Though they were generally very friendly, it was tough to actually fit in, which brings me to another point.
When interacting with folks here they can definitely see through you and the fact that you were raised outside Pakistan.
This makes it a little harder to have relatable chats. The whole idea of "making friends" starts to feel like going for a job interview. You need to make sure you're at your very best. It's similar to pitching a marketing campaign to a client, which is basically selling yourself. I mean whatever happened to just hanging out?!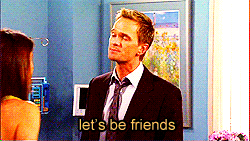 Overall it hasn't been that bad. I have had my ups and downs but I guess in the end one adapts to the environment around them.
So to sum it up, the language is something I'm constantly working on and it is improving…it really is. I am slowly getting used to the way things work here and it's safe to say that sometimes it's ok just to go out for food and shopping. Last but not least, I've made some friends here so it's a party every day!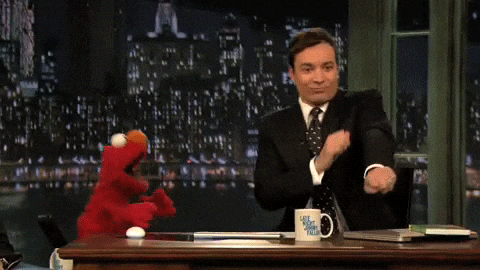 Have you experienced any troubles ever since you've moved to a new city? Is there anything you recommend I check out in Lahore? Comment away!
---
Cover image via Coca-Cola Pakistan