Giving credit when it's due, the Sharif administration adds another achievement to the hall of fame with National Assembly finally accepting a resolution to declare closed holidays on Holi, Diwali and Easter. Not one member of the assembly was opposed to the resolution, making the decision unanimous.
Which means the streets in Pakistan will soon ring with chants of "Holi hayyyyyyy"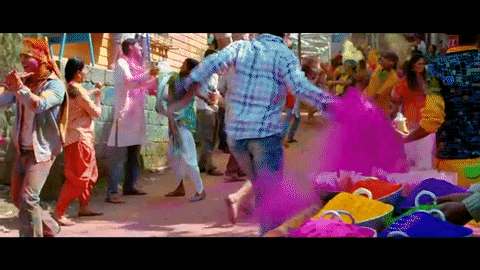 The festival of colours, Holi festival boasts itself as a festival of spreading happiness and sharing love.

Closed holiday on religious festivals means it wouldn't be a public holiday, however, minorities will be granted leave on the said days.
Heads of federal organisations, departments, and institutions have been urged by Interior Ministry to grant leave to minorities on their religious festivals.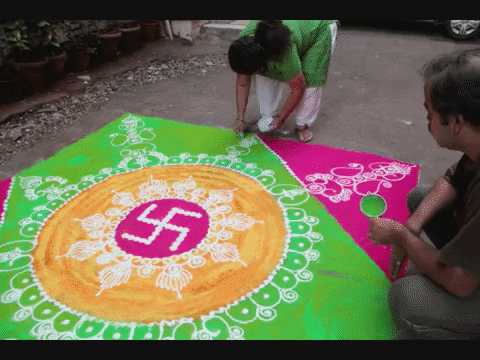 The festival of Diwali is celebrated in spring spiritually signifying victory of light over darkness, goodness over evil, knowledge over ignorance and hope over despair.
Hindus make for 2% of the total population, christian community accounting for even less. This resolution however, allows for more inclusion of the minorities into the Pakistani community, after a tough year.
Easter marks the celebration of the resurrection of Jesus Christ from the dead, also a part of Islamic belief.
This resolution couldn't have been more timely, with the Late ex-governor Salman Taseer's assassinator awarded capital punishment earlier this month. Protection of minorities seems to be the next fair step with the political atmosphere in the country supportive of aggressively, conducive reforms. Women Protection Bill was also passed this year, being opposed by the ullema stronghold in parts of the country.
So get ready folks, this is what the streets of Pakistan can look like, come March 23
The day on which Holi(and Pakistan Day!) fall on, this year.

Source: wiralfeed

Source: Al Jazeera

Source: CNN
Baby steps.
---
Zarra ye bhee check karein: