Musical.ly is the new sensation amongst Desi millennials everywhere.
The app basically lets you record videos to audios of famous lines from television or movies and even songs. So, it's an app that basically allows you to live out your showbiz fantasies.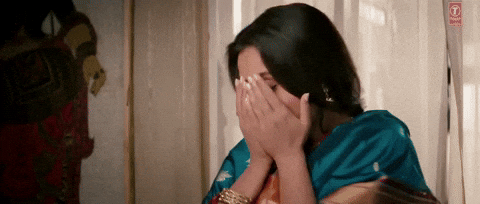 And Desi people have bombarded the app with tons of dramatic videos.
So naturally, we decided to compile some of the most intense results from the app so we could all enjoy them together. Starting with,
Uff ye ghussa…
Oho yahan tou sharam agaye…
This Dulhan took it to a new level.
Uff teri ada!
Watch this little talent.
Reason behind Baba's name…must watch…#sanjubaba #namegame #baba #comedy #comedyvideos #bollywood #actor #musically #musicallyindia #instagram #instavideo #instadaily @musical.lyindiaofficial @musical.ly #abhisheksharrma pic.twitter.com/DsQpWKh6N5

— Abhishek Sharrma (@Abhishek_042) July 1, 2018
Not so little after all.
Give this man an acting contract RIGHT NOW.
RIGHT NOW.
Uhhh…anyone else feel uncomfortable?
Can we talk about the effort some people put into this?!
This app could be the future of showbiz as we know it! Could you imagine all the talent that could be potentially discovered by directors, casting agents and filmmakers? The possibilities are endless!
What do you think about Musical.ly? Are you willing to try it? Have you already?
---
Cover Image Source: @riyathatte