For the longest time, desi women have somehow had the worth of their character tied to the clothes they wear. It's not even about moral or religious guidelines anymore. It's more about how what you wear is most definitely supposed to reflect upon the person you are inside. Since passing judgments based on the clothes you choose to don is suddenly a reflection of your character, here's a definitive guideline for desi women (and everyone else) on what the clothes you wear say about you:
A full-sleeved kameez:
Yeah, this one's a definite 10 on the decency scale. 100% decency guaranteed. Unless you're actually not that great of a person, in which case wearing a kameez won't act like a shield. So, just try to keep that in mind.
A short-sleeved kameez:
Okay, well it's still a kameez so you're still good to go. Definite A on your character report. Good job, you kameez-donning beauty.
A sleeveless kameez:
Again, just have to be a decent person internally for you to be able to wear this and still be decent on the outside. As simple as that.
A shalwar/those tights you wear with kameezes:
Hallmark of decency, unless you're actually not that great of a person inside, in which case yeah. Don't know if shalwars will help. But if you're truly an amazing person, good for you. Wear those shalwars and tights with pride.
Dupattas:
A LOT of people think that desi women wearing a dupatta automatically guarantees their safety in public and ensures that morally, they're saints. Well, if your character is great, to begin with, a dupatta won't really add or take away from it so yeah – just be a great person to begin with and you can choose to wear or not wear a dupatta. Mostly depends on who you are as a person.
A shirt or a T-shirt:
You'd think this is a tough one but REALLY think about it. Isn't a shirt or a T-shirt technically just a shorter kameez? So shouldn't the same rules apply? It's okay, take a minute. Think it through. It'll make sense eventually.
Jeans:
So you thought you'd leave your house in a super cute pair of jeans you just found at the market and now suddenly people won't stop staring. Well, they're just blinded by the light of decency radiating off of you, you ray of sunshine. Or they're violating your personal space and security because your clothes don't fall in line with their morals. Regardless, go wear those jeans and feel confident. Because guess what, if you're a legitimately decent person, you wearing jeans doesn't alter that. Imagine that.
Shorts:
Summer hai, garmi hai. Understandable hai ke you would want to wear something accordingly. Again, you would think this is a tough one. But like hey, if you're a great person regardless, shorts se farq nahi parhta. Starting to sense a pattern here, nahi?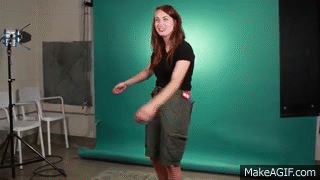 Skirts:
Skirts chahe lambe hon ya chotay ho, you're still a decent person while wearing them if you're a decent person otherwise. Okay yeah, definitely pattern hai.
Dresses:
Aren't dresses the cutest? So guess what, and this may blow your mind, so you may want to sit down – wearing a dress and being a decent person at the same time IS possible. It's a little hard to digest, but if you've been following these points carefully, you'll notice a similarity. We'll get to that in a minute.
Literally, anything else you want to wear:
Okay, before some of you say, "haan toh nangay ghoom lo na," pretty sure that's kinda illegal and also, not a lot of people really want to do that. What you have in mind are nudists and you won't really openly see a lot of those in Pakistan. And just because someone prefers to wear jeans and shorts with T-shirts, it doesn't really mean they prefer to roam around naked. Like that's not a thing. Anyway, you can wear whatever you want and still be who you are inside. And if who you are is a brilliant person overall, great. If not, well, clothes won't really help in that case. You'll have to work on that.
Basically, if you put two and two together, you'll start to realize how what you wear isn't tied to your gairat, your personality or your character. Who you are on the inside is the sole, true reflection of truly are. What you choose to don has no connection to that. Unfortunately, we do live in a society where other pass judgments by using their personal moral guidelines or religion as a crutch, not realizing that both of these matters are extremely personal to each individual. Khair, here's hoping this extensive guideline helped undo certain confusions that exist within our society in some way.
---
Cover image: dawn.com