Firstly, if you've been dating someone for a relatively long time – let's say over a year – that's pretty incredible. Good on you for maintaining your relationship. Now, since you've been dating your partner for a while, you probably know that eventually, you start hearing a bunch of generic questions from within our desi society. People start getting all up in your business and bombard you with a ton of questions.
Here are a few questions you've probably been asked:
1. "Toh shaadi kab hai?"
Because sab se pehle, desi society ka dimaag shaadi ki taraf jaata hai. Like, how are you even thinking of dating if marriage hasn't been on the table since day zero?
2. "Matlab, mangni ka toh socha hoga?"
If you deny having any shaadi plans, this question is next in line. Commitment bohot important hai, doston. Desi society demands commitment. If you like it, you HAVE to put a ring on it. With parental consent, of course.
3. "Aisay hee dating shating kab tak chalegi?"
Since people love being neck-deep in your business, they'll occasionally hit you with this rhetorical question, because why not? Unka kya ja raha hai?
4. "Dono serious ho?"
You trying to figure out why it's any of their business: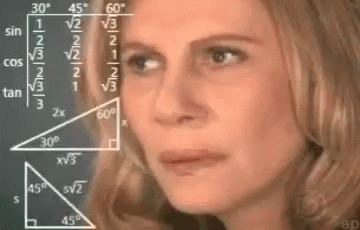 5. "Tumhare ammi abbu ko pata hai?"
Everyone wants to know if you're being sneaky about your relationship. It probably gives them a free taana pass when they talk about it elsewhere.
6. "Us ke ammi abbu ko pata hai?"
Yeh bhi pata karna zaroori hota hai whether or not you've been approved by your partner's parents. Again, fodder for gossip.
7. "Koi objection hai?"
At this point, you start wondering how this person is okay with asking so many personal questions. You also wonder why they have so much time in the first place.
8. "What if you guys get sick of each other?"
All you're sick of at this point are all the annoying questions.
9. "What if you fall out of love?"
You know fully well that that's a possibility and it often trips you up as well. But obviously, you're not going to say it out loud.
10. "Jhagray nahi hotay?"
Give the people what they want. They want to know that nothing is perfect and everything has a flaw. Bol do hotay hain. Inhe khushi mil jaye.
11. "Break-up hogaya toh?"
Nahi hua, toh?
12. "Waisay, why do you guys put up pictures on Facebook?"
The entire concept of your profile being YOURS is one that is not very clear to many. They believe you exist on social media solely for them to stalk. Not like you have a life of your own, right?
13. "What's it like being in love?"
You generally avoid this question. Not only is it hard to vocalize how you feel about your partner, it's also just something that you don't want to share. Besides, the concept of love strikes different chords with different people. You can't be a spokesperson for all of them.
Being asked these questions time and again can get annoying for you, to say the least. However, you grin and bear it, because banda aur kar bhi kya sakta hai? How many of these questions have you been asked? What other annoying questions have you and your bae been asked about your relationship? Let us know in the comments below.
---
Cover image via: The Morning Club / YouTube