We all make mistakes. As humans it's all we're prone to do. Dating is the one place we all go wrong. Blunders, misinterpretation and faults are the awkward bundle of traps we cannot help fall into no matter how hard we try to be the perfect dating partners for our male counterparts.
Here are the most common mistakes us women make when dating.
1. Talking about his ex… or yours.
Even when we manage to avoid the topic as a whole, our complex, temperamental tongues have their own agenda at hand.
2. Loving the bad boy.
We have this weird, indescribable fascination with bad boys and all their baggage. We hate to love them, and we love to hate them. They're both exhilarating and intoxicating at the same time. Their thrill ends up being our downfall when they leave us more damaged than when they started with us.
3. Checking his phone.
This has been the death of many relationships. Snooping around in messages and WhatsApp, where flirtatious texts with female 'friends' have raised anxiety levels to an unbearable peak.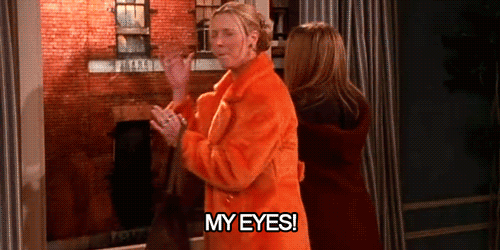 4. Making excuses to justify mistreatment.
If he'll cheat, we'll make up excuses. We just won't want to let them go, and that's already given him a reason to take advantage of that. We'd rather be in messy destructible relationships than be alone. 
5. Jumping to conclusions. 
Baseless accusations are in our staple diet. It's what we feed on and what we live off on. We'll jump to the most horrific conclusions, and that's what ruins the trust we've spent so long building with our person.
6. Not communicating enough. Or communicating a little too much.
When we bury our feelings deep into our subconscious, all they do is linger at the back of our minds like vultures in a cage, itching to escape. We tend to have two extremes, either we'll pour our heart out to the point of insanity, or we'll sellotape our mouths shut.
7. Relying on dating apps.
Dating apps were invented to suck the life out of dating. We'll amass from all parts of the country online, in hopes we'll find our long lost soulmate. Dating apps have ruined lives. 
8. Getting jealous of any and every woman in his life.
Female friends aren't welcome in our bubble. We have a hard time trusting our significant other, and while we promise them we do trust them, all that gets thrown out the window the second his female friend makes an appearance or when he's talking to anyone from the opposite sex.
9. Keeping in touch with the ex.
We'll miss our exes at times, some more than others. But that doesn't mean we should run back into their arms in hope of all loneliness ceasing to exist. And yet we still have an awful habit of doing just that, only to fill air in their already swelling egos. 
10. Letting unnecessary social pressure dictate your relationships.
We'll be so hell bent on pleasing our significants, we might just lose ourselves in the process. It's that need to not be alone, and the fear of losing them if we don't do what they want.
11. Being overly possessive.
When we date, we forget that we're actually tangoing for two. The concept of 'what's mine is yours' has to apply at all times.
12. Not giving him enough space.
Space is key, and we always forget that. We'll suck the life out of the relationship by literally sitting on our male counterpart's heads.
13. Not offering to contribute to the relationship… in any way.
Most of us will hardly ever split the bill, and we always let the man empty out his wallet on us.
Happy dating, ladies.