Pakistan's wedding industry is HUGE.
Each year, designers showcase new, innovative bridal collections. We have one new shaadi trend or another in some form, and usually, these trends are pretty similar.
However, Murtaza Balouch, a 3rd-year fashion design student, may have just changed the game forever.
Murtaza took a material which is never associated with formal wear and turned it into beautiful bridal dresses. That's right, he made beautiful lehngas out of D-E-N-I-M.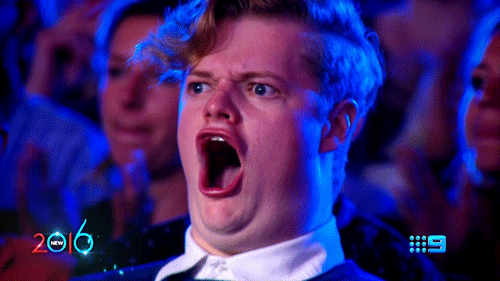 And just look at these bad boys! They're stunning.
With dozens of designers churning out bridal dresses which are more or less the same, these denim bridal dresses are not only unique, but are bound to stand out.
Also, can you believe all that intricate work is on denim?
HOW?! MATLAB KAISE?!
I swear this is all DENIM
If you're someone who adores her jeans and denim jackets, well now you can totally take your love for the material to a whole NEW level. I mean, what better to make a statement and utilize the best of both worlds than by utilizing denim to make your lehnga?
And honestly, I'm in awe of how stunning this is. 
The big Pakistani bridal wear designers are SHAKING.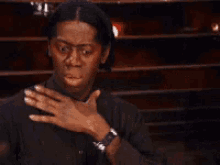 And they are not the only ones shook and mesmerized by these designs! People totally loved the idea of using denim for beautiful Pakistani bridal dresses.
Really pretty!

— HK (@haffsahkh) June 6, 2018
In fact, some people were disappointed that they couldn't wear these at their own wedding.
It is beautiful, too bad I'm already married ? hope he finds a customer

— meow (@01101100A) June 6, 2018
And some people started dropping hints about wanting these dresses.
cc @ my potential susral https://t.co/xJoxNkBraS

— BlunderBuss (@NineWunnWunn) June 6, 2018
We spoke to Murtaza about the inspiration behind these denim lehngas. 
Murtaza said he loves the material himself and he noticed the viral denim craze which gave him the idea to introduce bridal dresses in the material. In terms of how tough it was, he added that he had some experts guiding him which made his job a lot easier.
And clearly, he's very talented himself.
It's heartwarming to see talented young designers challenging themselves and coming up with new and innovative ideas for the fashion industry.
And for those thinking about how warm the dresses will be well…I think winter brides will appreciate them quite a bit.
Imagine how cool it would be to say you wore denim at your wedding. #Goals So Pakistani brides-to-be, kya khayal hai? Up for this new potential shaadi trend or nah? Comments main batayein. 
---
Cover image via Murtaza Balouch