Calpol is one syrup we're all familiar with. Ever since we were kids, our parents have been giving it to us to cure fevers and body aches.
But in a recent BBC One documentary, Dr. Chris Van Tulleken has made a claim where he said that Calpol is like heroin for kids. I decided to investigate the claim.
Doctor warns that Calpol is the 'heroin of childhood' in shocking message to parents. https://t.co/CpXzSAtjzR pic.twitter.com/Nq4xKp7z6h

— LADbible (@ladbible) May 22, 2018
Calpol is the brand name for the drug Paracetamol (you've probably consumed this in tablet form). For y'all medicine aficionados, Paracetamol's chemical name is acetaminophen (do whatever you want with this knowledge lol). Its primary job is to combat fevers and body aches. But when should one use it and how much quantity is good for kids?
Also – heroin. Really?
The doctor argued that parents have been using the medicine for purposes other than what it was intended for.
Calpol has a mild sedative in it and puts the patient to sleep which helps the medicine do its job faster. Parents use this fact to deal with "troublemakers;" kids who're not very easy to control and put to bed.
But knowing the general awaam, that's not the only problem. Parents don't know how much of a fever is okay.
A fever is your body's immune response to fighting off harmful external agents (bacterias, viruses, etc.). Then is a fever a normal thing? Should we not use these medicines at all? Well, the answer is pretty straightforward: if your child has a mild fever and isn't groggy and irritated then there is no need for any medicine. If, although, this fever increases in magnitude then use the medicine in the advised amount (read the damn paper included in the box).
The problem arises when parents use the Calpol in amounts greater than what is advised for infants.
If you don't know if you've given your child too much, look for the following symptoms:
nausea
vomiting
abdominal/stomach pains and cramps
diarrhea
abdominal swelling
If you see any of the above symptoms, take them to a doctor. Remember doctors? People actually qualified to treat medical illnesses? Yeah, those. Take your kids to them. Do not be a know-it-all in this case.
Self-diagnosis and self-medication in cases where you see odd symptoms can be very dangerous.
In fact, according to a study done on the rural population of Karachi, the most prevalent self-medicated drug was found to be paracetamol (same thing as Calpol but in tablet form) with 93% of the people using this drug for headaches. That is a pretty big number. It just goes to show how much confidence we have in our self-diagnosing ability.
The worst part is when we use the same "skills" to diagnose infants which have a lower threshold to mistreatment.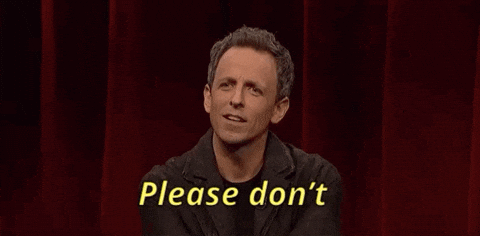 Final verdict? All of this emphasis on Calpol usage has apparently lead parents to become psychologically dependant on it.
Don't get me wrong, the medicine itself is perfectly fine, as long as it is used according to a doctor's prescription or the advised dosage on the box. Par hum yeh karte kab hain? I'm looking at y'all desis.
That's all folks! What do you think of this claim against Calpol? Also, I wanna hear your self-diagnostic screw-ups. Let me know in the comments below.
---