The 27th of December marks ten years to the demise of Pakistan's first female Prime Minister, Shaheed Mohtarma Benazir Bhutto. A decade after her assassination, her presence can be felt time and again.
Her death anniversary will be observed at Garhi Khuda Baksh.
All set for #BenazirBhutto's death anniversary at Garhi Khuda Bakhsh
Details: https://t.co/zIDIS3v1Ha pic.twitter.com/pvPpS9cxoX

— SAMAA TV (@SAMAATV) December 26, 2017
Moreover, a local holiday has also been announced on the eve of her death anniversary.
#sindh government announces local holiday in the province on 27th December 2017 on the occasion of the Tenth Death Anniversary of Benazir Bhutto pic.twitter.com/6qJKIzaFxl

— norbert almeida ? ? ? ? ? (@norbalm) December 26, 2017
Pakistanis are also remembering her, in all her remarkably brave glory.
Remembering the Courageous & Brave Benazir Bhutto on her 10th Death Anniversary pic.twitter.com/yFnyFPdlrX

— Mohsin Ahmad (@AhmadMohsin111) December 26, 2017
They're commemorating the life of Pakistan's very own Iron Lady.
Remembering Pakistan's Iron Lady and first woman Prime Minister Benazir Bhutto on her 10th death anniversary.#SMBBS pic.twitter.com/DwJQ3ClTBd

— Zawar Hassan Qureshi (@zawar_qureshi) December 26, 2017
However, what is it that made Benazir a force – a symbol – that has not been and cannot be erased, despite the absence of her physical self? Her life was not one without rumors, controversies, and allegations.
Moreover, she's known to have made some powerful enemies over the course of her life.
It is clear from this account that Osama bin Ladin had been working since over two decades to snuff out Benazir Bhutto's life. Her life was a direct challenge to extremists. His plan bombed. She lives on, an icon in history, he in a chronicle of ignominy https://t.co/nYGg9HTAby

— SenatorSherryRehman (@sherryrehman) December 24, 2017
Often, in a pitifully funny way, people become more relevant after their demise. But some people are relevant and significant from their very first breath. Benazir Bhutto was one such individual. 
Being the daughter of one of Pakistan's more controversial leaders is a tall order, to begin with. Yet, Benazir went on to not only look this challenge fiercely in the eye, but rise above it as well.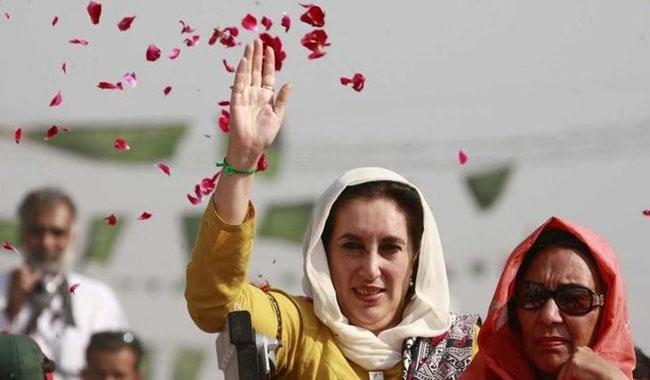 Benazir was ideologically a liberal and a secularist. She was often accused of not being cut-out for politics due to inexperience. Above all, she was a woman, pacing ahead of numerous men in a thoroughly male-dominant society.
People underestimated the powerhouse that Benazir was.
Not many believed that she had the mettle to compete shoulder-to-shoulder with men in power. Her own husband reportedly believed he was marrying a damsel in distress.
But he was wrong. They were all wrong.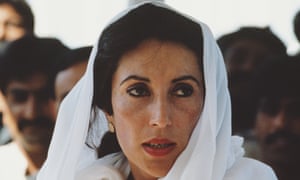 Using the abuse, ridicule, and opposition as fuel to her fire, she managed to achieve the unthinkable.
Yes, her election can be considered as a glass-half-full situation. Yes, she was dismissed twice. However, towards the end of the 20th century, she established a first that was unexpected for a developing nation like Pakistan: she became the first female Prime Minister.
While we're still establishing the concept of women's rights in 2017, Benazir Bhutto rallied for those rights throughout her life. 
Her dismissal itself, too, had a lot to do with the vehement opposition that her liberal policies faced. Conservatives and Islamists eyed Benazir's every move. However, despite accusations of nepotism, numerous corruption charges, dismissals, and rigged elections, she remained steadfast and dignified.
It has often been speculated whether Benazir knew that she was going to be assassinated.
A brilliant article was also penned down by Ziad Zafar in Dawn, that sheds light on the matter itself. In an interview clip, Benazir once acknowledged the fact that she received many death threats. However, she went on to state that her life remains in God's hands.
And then, 27th December 2007 happened.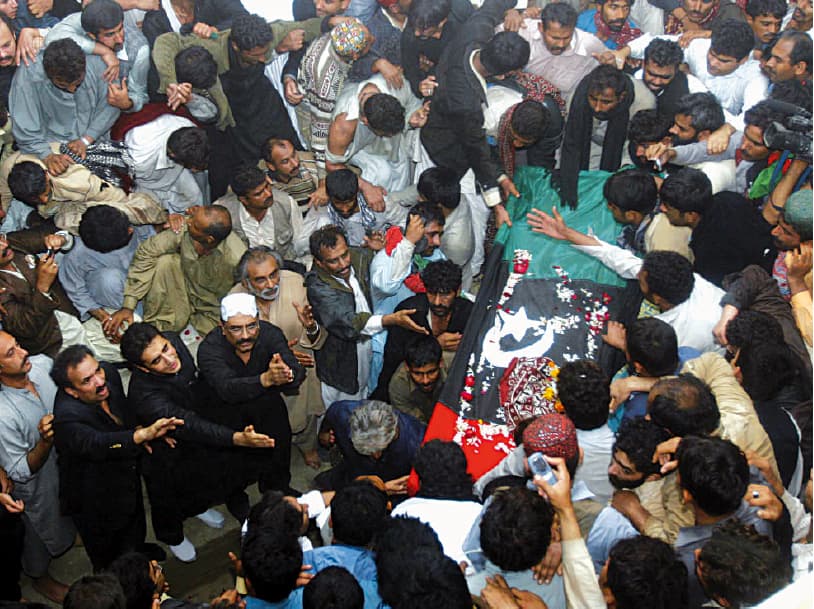 Talking about the aftermath of her assassination is perhaps another article for another day. Heavy losses were incurred. Where some people were inconsolable, to the point of uncontrollable rage, others saw opportunities that had remained hidden behind hurdles.
But what did Pakistan's BB leave behind?
A slogan to chant? A political party, with a wavering sense of direction? On the surface, it would seem so. However, she left behind a lot more than that. She left behind a legacy. She became a symbol of undeterred courage and determination.
Benazir left behind the very picture of a lioness pacing forth in a den filled with lions, with her roar being the loudest.
Great leaders are often controversial figures. We can't apologize for them, for they've committed their share of crime – however big or small.
However, we can appreciate the good they did and the good they left behind. Benazir Bhutto may have embraced shahadat a decade ago, but due to the hope she instilled in countless young women and the empowering example she left behind, aaj bhi BB zinda hai. 
---
Cover image via: arynews.tv
For more articles and stories that make you aware of the world around you, follow Wajood on Facebook.