It's pretty cool ~

Beauty products, as all of us avid users know, have a shelf life.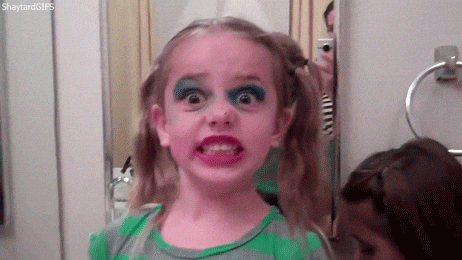 And it pretty much SUCKS because sometimes the products are super expensive and the shelf life is honestly just too fucking short. Especially for us Pakistanis, because we don't have a steady stream of authentic and inexpensive good quality beauty products, this short term situation is not an ideal option.
BUT LADIES (AND GENTS), IT SEEMS AS IF WE HAVE BEEN DOING IT ALL WRONG!  If you store your mascaras, eye creams and fix sprays in your bathroom or vanity, you and I are both doing something hugely wrong.
Keeping specific beauty products in the fridge will lengthen the life of everything from lipsticks to PERFUME!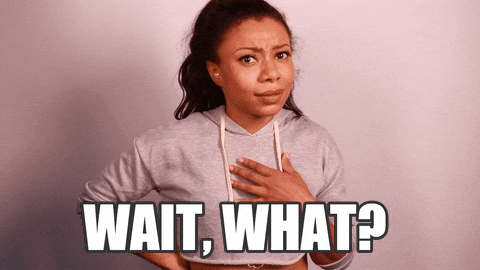 Even perfume!!!! It's that simple!
Ever wonder when you're watching beauty vlogs and tutorials and they say, 'Oh I've been using this forever!' Like okay, they probably get tons of free products but you just know that they have been taking care of their stuff and this is how! Storage is everything when it comes to beauty products and some fridge space is all you're going to need.
So to make your beauty life easier, here are the products you need to put in your fridge to guarantee they last longer.
1. Eye Cream
Yup! Apparently, eye cream is the number one beauty product to keep in your fridge. When you cool eye cream, it is even more effective for puffiness. Also just imagine how good and calming it'll feel when you are drifting off to sleep, dreaming of how good of an idea it was to toss it in the fridge.
2. Lipstick
Okay so, keeping lipstick in the fridge is a good idea according to science. Oh yeah, it's about to get factual, people. Keeping lipsticks cool prevents the chemical in the product from decomposing. Ever wonder why your lipsticks get all dry and unusable? Here is your solution!
3. Sunscreen
It's funny that we live in a place like Pakistan yet many of us overlook the benefits of wearing sunscreen. While prepping and priming one's face, sunscreen is definitely a step most of us take for granted. But for those of you who do use it and store in your bathroom or makeup drawer, that is no good! Ironically, storing sunscreen in the heat will lessen the effects of the product in the actual heat.
4. Perfume
Take it from personal experience, storing perfume in the heat will change its scent and not in a good way! Especially for those of you who buy perfume in bulk or as gifts for others, storing perfume in the dark part of your fridge will actually preserve the scent.
5. Mascara
You may have sensed this pattern, but liquid makeup does not last as long as you'd want it to. Mascara, in particular, even develops a specific odour and let's be real, no one wants to wear smelly makeup, it's not a good look. SO! Start storing it up, friends.
6. Nail polish
Okay honestly, I didn't even see this one coming but yup! Nail polish in the fridge will save the colour of the product. It will also keep the consistency thin and therefore easily applicable on to the nail.
And there ya have it, folks! Just a simple trick to turn your beauty life around. Have any other tips? Let us know in the comments below! Love you.
---
Cover photo source: YouTube