Dulhan walay baba jee?
Once in a while, we come across something on social media that makes us question everything we know. This is definitely one of those things.
There is a man in Hyderabad that dresses up as a beautiful blushing bride.
Yep.
I mean, honestly? I have to admit I love the entire orange aesthetic. And can we PLEASE appreciate that color coordination?!
His beard and mehndi hands match his outfit.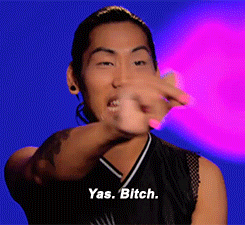 Apparently, he's known as 'Dulhan Wali Sarkar' and appears in the dark of the night in Resham Gali in Hyderabad.
There has been a video of the Dulhan making rounds on the internet and in the video, the Dulhan is seen collecting salaami from well-wishers.
And people seem to be having a great time at the event.
Because there was a bit of dancing.
Looks like a proper Shendi.
We don't really know the reason behind this elaborate event. But we do know, it looks like a wild night.
And apparently, it's not a one-off thing. Because Dulhan Wali Sarkar is said to appear on quite a few nights to meet her well-wishers.
Well, we wish him (her?) good luck with this new chapter or whatever it is in his life.
---
Cover Image Via: facebook.com/spoilno1