In their newest effort to boost their ratings and hospitality game, PIA just came out with their new 'Safari' excursion in which passengers get to fly over some of Pakistan's highest peaks.
The wait is over!! This summer, PIA Air Safari is taking you on a trip of a lifetime, where you will see the majestic K2 and mesmerizing Nanga Parbat!! Don't miss out a chance to see the top of the world. #PIA #AirSafari pic.twitter.com/0mn6LSFcPp

— PIA (@Official_PIA) July 9, 2018
It's actually pretty badass.
However, *sigh*, just when we thought PIA was doing well, and actually offering something pretty cool, well – they fucked up.
A PIA flight from Islamabad to Skardu was allegedly delayed for four hours due to the airline halting departure after Civil Aviation Authority Officers took an impromptu safari flight around the area.
And the reaction of the passengers was anything but subdued.
So the story (as far as we know) is that a flight from Skardu to Islamabad was scheduled at 12:30 PM, passengers were issued their boarding passes and waited in the lounge for takeoff. However, what should have been a short wait turned into a long and grueling four-hour delay in the Skardu airport.
It turns out, the PIA flight coming in from Islamabad that was meant to take the passengers from Skardu back to the capital was carrying Civil Aviation Authority (CAA) Officers as well as the Gilgit-Baltistan senior PML-N member Akbar Taban on board.
'VIP's' essentially.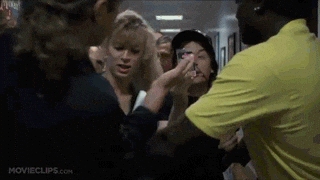 The airline allegedly made a last minute 'Safari' flight so that the VIP's and their family members could explore and experience the beauty of our peaks. Meanwhile, passengers at the Skardu airport were basically held hostage with nowhere to go, nothing to eat and with barely any basic facilities.
Nice.
Tourists and passengers protested at Skardu airport against a four-hour delay of a PIA Skardu-Islamabad flight on Tuesday, alleging that the airline management had sacrificed customers' rights to favour Civil Aviation Authority (CAA) officials with an 'air safari'.

— Muhammad Sajid (@genuinesjt) July 18, 2018
Finally, as the creme de la creme made their way back into the airport for the flight, the delayed passengers were absolutely LIVID, and many recorded the interaction between them.
Since then, the video has been making its rounds on social media and we have yet to hear any official statements from the airline or the CAA.
All in all, it was pretty fucked up.
The video showed the delayed passengers absolutely furious and arguing with the CAA officials as well as the PIA officials, telling them what they did was unfair, unjust and a ridiculous display of their ignorance.
The 'VIP' treatment in this country is absolutely absurd. We render all privileges to the big shots for no real reason without thinking about the consequences others may face.
Being Pakistanis, we know this is something all of us have been through at one point in our lives. The whole Protocol thing is fine, as long as you don't undermine and ignore the lives and value of those around you.
Do better, PIA, do better.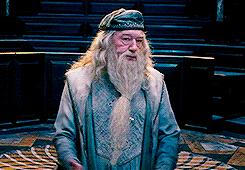 What do you think of the flight? Of our VIP treatment? Watch the whole video here:
Source: Pakistan Votes Via Facebook
Let us know what you think in the comments below! Love you.
---
Cover photo source: Pakistan Votes Via Facebook