Arif Alvi has now officially become the thirteenth President of Pakistan.
Congratulations Pakistan!

Dr. Arif Alvi Elected as President Of the Islamic Republic of Pakistan.#PresidentialElection@ArifAlvi pic.twitter.com/JdpLP8VWWI

— PTI (@PTIofficial) September 4, 2018
Arif Alvi has been a member of the National Assembly since 2013 from NA-247. He has been re-elected for this term as well and was the presidential candidate nominated by Pakistan Tehreek-e-Insaf.
He is a dentist by profession and graduated with a post-graduate degree from the University of Michigan. He even has his own dental clinic in Karachi. Now I am imagining the President of Pakistan giving someone teeth cleaning.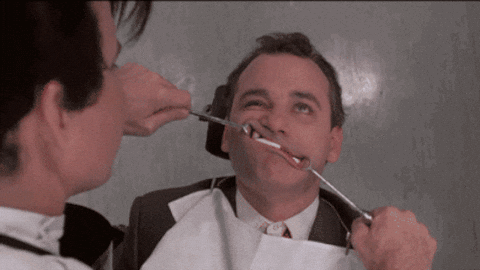 Nice!
Arif Alvi joined Pakistan Tehreek-e-Insaf in 1996 and is one of the founding members of the party. He became the President of PTI Sindh in 1997. And in the same year, he ran for the Provincial Assembly seat from PS-89 on PTI's ticket, which he lost.
And in 2001, he became the Vice President of Pakistan Tehreek-e-Insaf. And from 2006 to 2013, as the General Secretary of PTI. His contenders for the post of President were Maulana Fazl-ur-Rehman and Aitzaz Ahsan.
Now that we have all the history out of the way, it's clear that people are pretty happy he won.
Congratulations to Dr. Arif Alvi. The first-ever-dentist to become President of any country in the world. Here's the end to dentist jokes. Dentists are not doctors, they are the president bitches.

— ردا (@RidhaAlii) September 4, 2018
Dr. Arif Alvi, the President of Pakistan.🇵🇰 Great choice. 🎶🎶🎶 👍Congratulations👌 @javerias @fawadchaudhry

— Nosheen Saeed (@stickwithchick) September 4, 2018
Since he has been elected as the President, he will have to leave PTI since the position demands him to be neutral.
Goodbye Mr. @ArifAlvi from PTI. Party will remember your unparalleled services.
Congratulation honorable President of Pakistan Dr. Arif Alvi.
Nation welcomes you.

— Anonymous (@DayshalldawnX) September 3, 2018
Arif Alvi made the news by talking about the need for better mental health care.
After news of model Anam Tanoli committing suicide broke out, Arif Alvi noticed and talked about how the country needed better psychiatric care and that there should be a need for 24/7 suicide hotline.
Model Anam Tanoli 'commits suicide' in Lahore https://t.co/l26rWdwSoE… Millions of people specially women under different socio-economic pressures face depression & some commit suicide. Psychiatric help should be readily available including a 24/7 helpline.

— Dr. Arif Alvi (@ArifAlvi) September 2, 2018
It's nice to see that he has his priorities straight. Let's hope he carries on the same sentiment while he serves as President too.
What do you think about Arif Alvi being elected? Let us know in the comments!
---
Cover Image Source: Kashmirage.net