Remember the time everybody lost their cool because they saw some guy climbing buildings and running around androon Lahore?
Some called him a red-hooded hero from the comic books, others were vocal about the dude being none other than Amir Khan. We're personally handing out brownie points to the latter. Aap log beith ker articles kyun parh rahay hein? You should put your investigative talents to better use (with far bigger returns).
Anyway, it's no surprise that the unidentified hero turned out to be Amir Khan. I mean, have you LOOKED at how buff he is?
And why wouldn't he be when he's training with pehelwans, learning the ancient tricks of the trade?
It was eventually revealed that this was all a part of one crazy cool campaign with Sting where fans actually got the opportunity to challenge Amir Khan to a duel.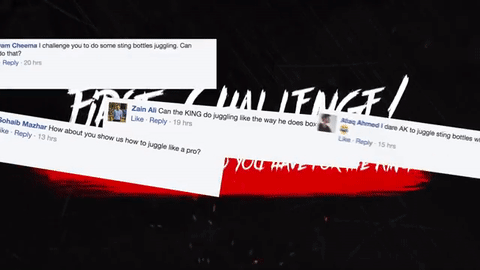 And the duel basically revolved around some next level stunts on popular demand, which Amir Khan, the super star that he is, would tots defs have to COMPLY with.
The first of the series is bottle juggling, as per the request of a fan.
Amir just looks at him and you can't help but wonder how calm he is like, "bus itni si baat?"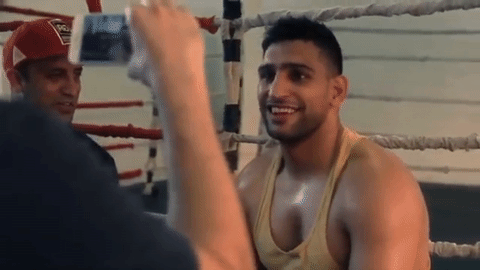 But not JUST that. There's a boxer's spin to it, of course!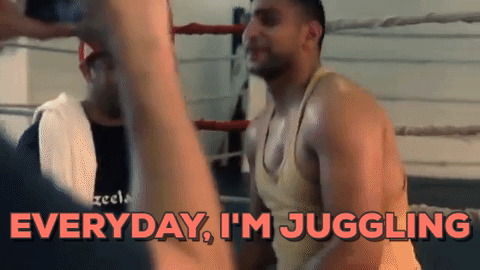 Juggle juggle jugglin'.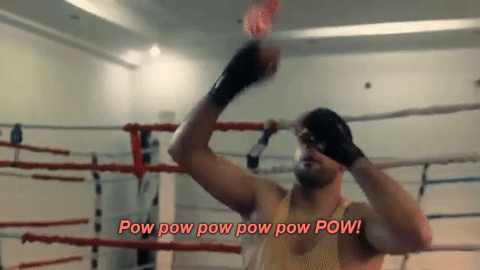 Watch the full video here and send over more challenges for the REAL King Khan to do, exclusively for you:
We're sending lots and lots of challenges his way. Are you?
This is going to be so. much. fun.
Cover image via: fightnights.com
---
This post has been sponsored by Sting Pakistan.