By now, we're well aware that things have heated up in our entertainment industry. The #MeToo movement arrived in Pakistan when Meesha Shafi accused Ali Zafar of sexual harassment. And obviously, it's a serious matter between two high-profile industry folks. We're all waiting for a resolution.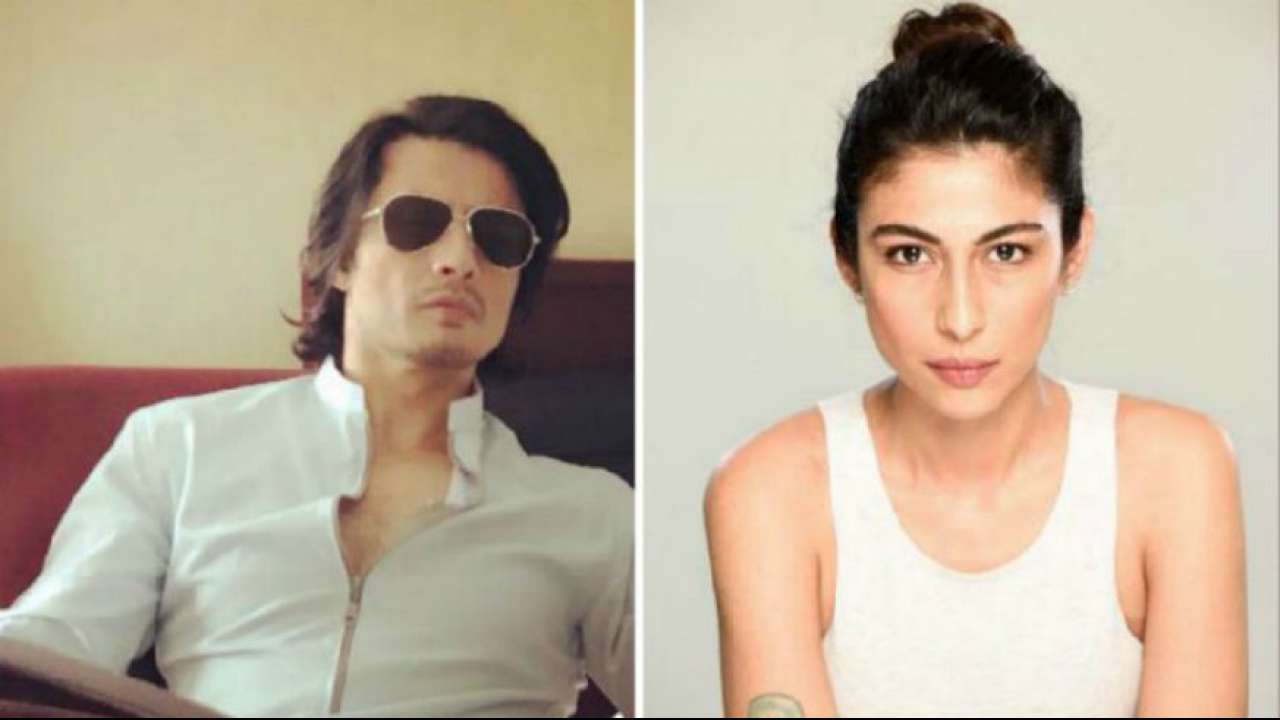 However, while we're waiting, there's been a ton of conjecture. 
People have given their sides on the matter. Obviously, kaafi victim-blaming bhi hui hai. Fans have also decisively picked sides.
some people's attitudes about meesha shafi's allegations against Ali zafar has my blood boiling… like this is really a prime example of systematic oppression

— A (@sadnsassyy) May 11, 2018
Statements have been passed…
— Ali Zafar (@AliZafarsays) April 19, 2018
…by both sides.
Meesha Shafi's lawyers respond to Ali Zafar's legal notice, ask him to issue an apology
https://t.co/tAX1Qm6EkC

— Mahwash Ajaz (@mahwashajaz_) May 12, 2018
Meesha Shafi's counsel rejects the defamation notice sent by Ali Zafar. 'Your client is urged to issue an apology immediately for the wrongs he has committed against women,' it further adds. Hina Jillani is also representing Shafi. pic.twitter.com/b5ALqsEwzi

— Benazir Shah (@Benazir_Shah) May 12, 2018
And basically, there's been a lot of debate over the matter.
In any other country, a film like Teefa in Trouble would probably get a delayed release. But not here, cause clearly nothing as 'small' as sexual harassment can threaten a powerful man's career. #metoo #MeeshaShafi #AliZafar

— Manal Faheem Khan (@ManalFaheemKhan) May 12, 2018
I was least interested in watching Meesha Shafi's new promo. But the moment I saw Ali Zafar's, my mind reminded me of "toh yeh jinab sexual harassment ke bad bhi tv pe asakta hai". #MeToo

— Khalid Iqbal (@kiqbalz) May 14, 2018
The country is torn.
do you know how hard it is to not to listen to ali zafar when you've grew up listening to him

— hiba #JusticeForNoura (@zayndeprived) May 11, 2018
Now, while Meesha has been spotted supporting causes she feels strongly about…
Next step, our own bikes @itsmeeshashafi ?? pic.twitter.com/6r15xVzg8q

— Nighat Dad (@nighatdad) May 13, 2018
What a liberating experience! Riding with these amazing women at the #WOW #WomenOnWheels rally today! Did somebody say I fled to Canada? LOL ?
This is Egerton Rd Lahore ✌?❤️? pic.twitter.com/k8YmaBURfY

— MEESHA SHAFI (@itsmeeshashafi) May 13, 2018
…and seems liberated after coming forward with the allegations…
Yes I'm smiling! I feel more freedom than ever before. Change seldom comes easy but there is always light on the other side of fear.

#TimesUp https://t.co/5O6MxvM459

— MEESHA SHAFI (@itsmeeshashafi) May 14, 2018
..everything seemed a bit too quiet on Ali Zafar's end. Well, he may have just broken his silence with a recent Instagram post. Have a look:
But, wait – hold on one second. That song. Those lyrics. That caption. Hmm. Interesting. 
Let's not even pretend like we don't know where that song is from. 
Chal Dil Meray is one of Ali Zafar's older songs that quite literally talks about people being thieving liars. It's from his album Huqa Pani and dates all the way back to 2003. Sure, it's an iconic song. But could there be more to it?
Here's something to jog your memory, in case you guys have forgotten about the song:
And then, let's talk about the lyrics:
Chal dil meray,
Chor ye pheray,
Yeh dunya jhooti,
Log luteiray. 
Given the current situation, we can't help but feel like this is an ishara of sorts. Even if it isn't, Ali Z seems to be pretty calm for a man who's been accused of something pretty darn serious.
Call me an overthinker, but the caption too. 
And honestly, has no one else noticed how the video has been edited? I mean, come on…Here it is again in case you didn't catch it the first time around.
We're not the only ones who picked up on this, btw.
Others noticed…
…and didn't hesitate to comment.
We're not sure what Ali means by this. However, the song choice is definitely very telling. Do you think he's throwing shade or nah? Let us know in the comments.