So we all know Akon – you know, from his hit – SMACK THAT! Eeyup, that song was a high-school favourite! And if you don't know already, Akon is visiting PAKISTAN as a part of World Soccer Stars 2019.
The Chammak Challo singer will be arriving in April 2019 between the 26th and 29th! He's going to be performing in Karachi and Lahore! Talking about visiting Pakistan, he stated, "It's time to rock Pakistan, I am looking forward to visiting Karachi and Lahore with TouchSky Group. So let's get it down in Pakistan with World Soccer Stars."
Okay, cool.
Now, we all know how charming foreigners think our Prime Minister is…
Seriously… It doesn't matter if you're a fan or not.
I mean, just recently the Malaysian first lady wanted to hold his hand!
Yep, cute.
And now, Imran Khan just received a super awesome video message from Akon!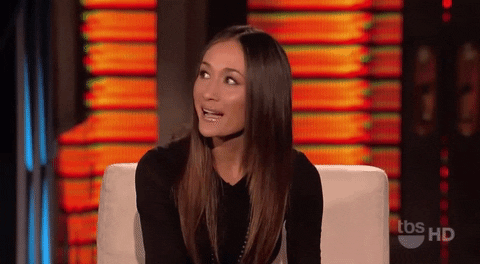 Yep, you heard that right!
The video starts with Akon saying, "Imran Khan! It's yo' boi, Akon. I'm looking forward to comin' to Pakistan! Are you ready for me?"
Don't know about anyone else, but I'm ready. Also, that wink. Haye.
PTI's official Twitter handle shared the video.
Thanks @Akon for amazing message for Prime Minister @ImranKhanPTI

Our doors are open for Celebrities from across globe, #PTI Social Media Team welcomes renowned singer Akon to Land of Hospitality, days have come when we'll have more International Celebrities visiting Pakistan🇵🇰 pic.twitter.com/KMyFhGEVW7

— PTI (@PTIofficial) January 12, 2019
The caption stated:
"Our doors are open for celebrities from across [the] globe, #PTI Social Media Team welcomes renowned singer Akon to [the] Land of Hospitality. Days have come when we'll have more International Celebrities visiting Pakistan."
Super uplifting, yaar. And obviously, with Akon's adorbs message and that positive caption, Pakistanis took to social media and are expressing their happiness.
They're pretty thrilled.
How cool is that 👏🏻

— N!da (@nidashafii) January 12, 2019
We are ready brooo

YOU will see our hospitality

— MIR HASSAN🤘✌👌 (@superstupid001) January 13, 2019
They're all welcoming him already.
Welcome and waiting @Akon 🎉🎉

— 💕 حُسین💕 (@Peyara_hussain) January 13, 2019
Welcome ! Our arms are open for symbols of peace ! Like u are

— Farooq Azam (@farooqllb) January 12, 2019
Born ready mate!

— Akan (@Akan9211) January 12, 2019
Some people want Imran Khan to respond too
I think immy darling should respond to this with a video too…

"Hey Akon, it's your boy PM Khan. I wasn't ready to govern but hell boy I'm ready for you, let's dooo this"

— Syed Usman Shah (@Warpeds0ul) January 13, 2019
Other people are flirting with Akon, because kyun nahi
You are the 🍎 of my 👁👁

— WaqeehKhan (@WaqeehK) January 12, 2019
And even though this has nothing to do with people being thrilled, I'm putting this here because kya wordplay hai
A Kon?

— Zohaib Waheed (@front_leader) January 12, 2019
Kuch log jokes bhi banana lagey
Please do make sure perform your song "locked up" for our ex prime minister 😂

— Zeeshan Khalid (@pjzaks313) January 12, 2019
Akon .. u r love 😍 come soon nd sing a song for our ex PM ..locked up 😝😉

— خان (@007khanssss) January 12, 2019
Ouch…Lol.
All this is great, sure, and while everyone else is super psyched to welcome Akon, let's not forget that he has been under fire for molesting an underage girl on stage. 
According to multiple news reports, the singer was caught on camera dry-humping a 14-year-old girl almost a decade ago. He did release a statement, both confirming the matter and apologizing for the same.
Regarding the incident, he is reported to have stated:
"I want to sincerely apologize for the embarrassment and any pain I've caused to the young woman who joined me on stage, her family and the Trinidad community for the events at my concert. It was never my intention to embarrass or take advantage of my fans in any way, especially those under the age of 18. That is why we tried to make sure that the club did not admit anyone under 18 in the audience. Somehow, that standard was not met."
Keeping this in mind, perhaps the most relevant tweet is this one:
Pakistan to ban Indian content for corrupting the youth.

Pakistan to host Akon concerts with him singing Shariah compliant songs like sexy bitch, smack that and I want to fuck you.

— Shehzad Ghias (@Shehzad89) January 11, 2019
Anyway, what do you think about this? Let me know in the comments.
---