If you are the lucky few Lahoris who have a date and are tired of going to the same old places for a date, this list is for you. If you are single and reading this…buhat farigh hain aap. Single people please stop here and read this instead.
1. Lahore Zoo
The first rule of every Lahori date is to go to a place where you won't find any rishtadar. We doubt your phupi will find you here. All the phupos in da house, please click here.
If you're not an entertaining personality like my friend Ashfaq, you could just point your date out to interesting animals. Bird nay tou shayr kee lay lee…oh bhains!
2. Lahore Gymkhana
You don't have to be a member to chill in Gymkhana. You can walk around on the golf course or sit close to the tennis courts.
Be careful to avoid retired judgemental uncles. This place happens to also be their chill crib, unfortunately
Source: it
3. Lahore Airport Parking
You never thought about this did you? You're weird if you did.
You could also go upstairs and watch the planes fly or see PIA officials on a strike because they've made the airline so profitable. Don't be surprised if people start paying more attention to you rather than the planes.
4. Joyland
Test your relationship by bringing one another a step closer to death. Please remember one thing, "jub pyaar kiya tou darna kya".
If you pass this test of survival, you two might have a match made in heaven. Or you might just leave your partner because he/she is excessively regurgitating. Real relationship test right there.
5. Qabristan
A great philosopher once recommended couples to go for a date to a graveyard. The reasoning "So that, aap apni maut aur akhrit yaad rakho". This philosopher is my phuppo.
6. Lahore Museum
Why not learn a few things about our history? This will be lighter on your wallet as well.
If your partner doesn't like museums, you need someone better…
7. Food Street
While this place has restaurants, you don't have to eat food to enjoy the beautiful views such as these. Guys, please don't mention heera mandi on your date. Sharam karo beighairton…
8. Uptown LA
This is one of the only decent bowling places in Lahore located in Defence. You can show your date how good you are. The dude below is clearly a legend.
9. Lahore Metro
Hear me out. If you want a more Lahori experience, what better place than getting on the metro and seeing the scenic beauty of Lahore? Make sure to go at a time when it isn't too crowded otherwise there'll be more pushing and less dating.
Who knew our Sharif brother could improve the Lahori dating scene.
10. Walled city of Lahore
Good food, amazing history and even better people…aur kya chahiye? The MangoBaaz team loves this part of Lahore.
11. Apni gaari
If all fails and you want no one staring at you, you might as well get on your car. If you don't have a car, you could use a Careem.
Please keep things halal otherwise the next option for you is…
12. Home for rishta
This would be the most halal way of taking you date forward. The moral police will love this option as well.
13. Online video date
And if all fails, online dating zindabad. This is best for long distance couples as well, because being in a long distance relationship is difficult to say the least.
If you think all these ideas suck then you're probably thinking of going to a restaurant…in that case, here are some of the best places in Lahore to go eat out.
The moral police after reading this article: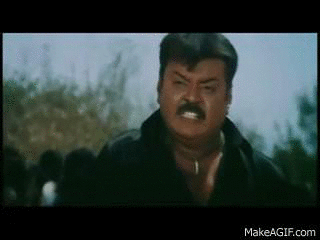 Source: scoopwhoop
Here's a helpful guide for everyone: