Your honeymoon is supposed to be a mushy, romantic get away for you and spouse as you skip off into the sunset. However, more often than not, it crumbles into an exhausting race from one tourist attraction to the other, and your newly found marital bliss turns into cranky squabbling over stupid issues.
Here are 17 steps to make sure you get your happy-ever-after:
1. Research is key
Read up online as much as you can. Tripadvisor is your best friend. Also make sure to look at videos that people have made of different locations to help you get an actual feel of the place you're considering.
2. Pick a place that has both city and countryside feel
You don't want to end up somewhere you can't unwind, or alternatively somewhere you can't see another living person for miles. You're going to want to spend some relaxing time alone, but you're also going to want to go out and about to experience the local culture.
3. Don't book a hotel for the full time period so you can decide once you actually experience it
Sometimes when you book online you realize that the hotel is too far from the city center or the beach, or its just not up to the standard that it looked like online. If you can handle the risk of maybe not getting a booking in your desired hotel, its not a bad idea to only book for the first couple of days, and then decide, once you get there, if you want to stay, or move to another place.
4. Don't plan too many activities, go with the flow
You want to use this time to relax and not to spend it running around trying to check off everything on a to-do list. You've most probably already had enough of that during your wedding preparations. And trust us, you're not going to be waking up on time in the mornings, and the stress of missing out on a tourist location will just ruin your day. Its a much better idea to have a very short must-do list, and spend the rest of the time roaming around and actually seeing whats on offer and doing whatever you feel like, when you feel like it.
5. Don't waste money on shopping
Please. Just don't. Spend it on activities like scuba diving, or a jungle tour, but please don't spend it on shoes and clothes. The memories you make will outlast anything that you could buy.
6. Befriend the locals
One of the best ways to find out about a place is to just talk to people. Whether its fellow holiday makers or the locals, a friendly road side chat will give you  more information about things to do and places to see than any website could possibly give you.
7. Spend your first day just getting a lay of the land
Keep your first day free of any plans whatsoever. It should be for just walking/driving around the area and mapping it out. You can mark out places or activities you'd like to do on the following days, but always after you've done some scouting. Rates for activities vary wildly between different tour operators, so look around before you decide.
8. Make sure you know how much you should be paying for things like taxi rides, and whether you need to tip
They know you're tourists, and everybody is going to be trying to take advantage of that. Make sure you ask at your hotel desk how much you should be paying for taxis, because they are notorious for over charging at all the honeymoon hot spots. Or better yet, apply for an international driving license before leaving and drive around on your own!
9. Don't pack too much stuff
Nothing kills romance faster than having to lug around heavy suitcases. Take the bare minimum! You won't end up making all those outfit changes that you had planned anyway.
10. Keep snacks
Pick up a pack of mini chocolates for those sudden hunger pangs when you're out and about. Its too early for you two to see each other at your worst.
11. Don't take pictures, or upload them to cloud storage ASAP
You can either be present in the moment, or you can obsess about getting it all on camera. You'll only end up with a file on your computer full of pictures that you're never going to look at ever again. We promise you're never ever going to look at them. And besides, haven't you had enough of posing at your wedding shoots?
12. Do lots of activities and experience new things
Nothing brings two people together like joint experiences. The purpose of a honeymoon is to give you two quality bonding time together, and the best way to do it is to go Do something together.
13. Never miss the breakfast buffet
NEVER MISS THE BREAKFAST BUFFET. They're usually included in most hotel bookings, but sadly over by around about 11 O'clock. Which does mean you're going to have to drag yourself out of bed earlier than that, but it also means you get to spend an hour or two slowly working your way through a luxurious breakfast. And, honeymoon-on-a-budget tip, you can usually make do with a light lunch after it, and then splurge on a fancy dinner instead.
14. Keep a backpack
Pack it with a map, water bottles, sun block, wipes and snacks.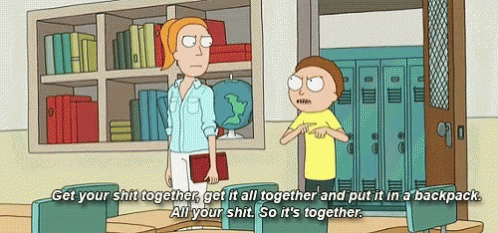 15. Don't spend hours getting ready
We're looking at both of you on this one. Seriously, focus on having a good time. You've probably spent the last month dressing up, try and tone it down for a week!
16. Go offline
Snapchat and Insta and Facebook can all survive without you for a week, and trust us, so can you. They will still be there once you're back home, but you won't get this time back.
17. Try the local cuisines
Please please don't go looking for the nearest Indian restaurant. Or McDonalds. You're in another country, go ahead and try their local dishes! Lots of places have halal and vegetarian options.
All in all we hope you have a great time, wherever you decide to go and whatever you decide to do. Just remember to relax and treat like an actual holiday, and not just another 'event' on your wedding list.
---
Cover image via: hdwallpapersrocks.com