If you have seen MangoBaaz social media lately, you may have noticed that we were at a MAJOR concert that took place this weekend in Islamabad.
And when we say Major,
We mean, Major Lazer, MAJOR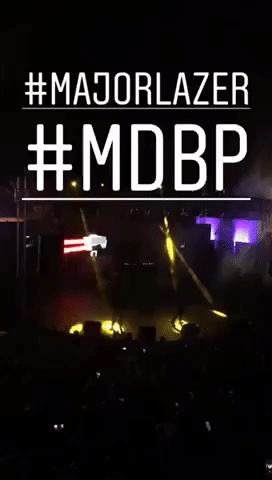 Mad Decent Block Party, aka the musical initiative created to showcase international and local musical talents by world-known DJ Diplo made it's way to Islamabad this past weekend.
And it was absolutely LIT.
The concert was held in Lakeview Park, in the nation's capital and welcomed thousands and thousands of people from all over the country. Oh and we're not exaggerating when we say thousands.
People at the concert had mad crazy fun
And there was some serious celebrity presence at the event, too
The best part of the whole event was when Diplo raised the Pakistani flag and said Islamabad has now become one of his favorite cities in the world, making the crowd go absolutely wild
If it wasn't for Black Box Sound's effective security and control over the masses, there's no way we would have been able to see this. LIKE, WOW.
But either way, it was so amazing to see SO MANY people come together in the name of music. And really REALLY great music, at that.
The line up of the concert was absolutely sick, with everyone from local favourites like Mikki Murshed, followed by ZOH, a Pakistani DJ and producer to other Pakistani artists like Haider Mustehsan, Osama Com Laude, Shamoon Ismail, Valentino Khan, L.U.G Group (Lyari UnderGround), Chrome Sparks and duo Adil Omar and Talal Quereshi also known as SNKM.
The concert closed with a bang when Major Lazer, the trio brought to us by Diplo, took the stage and set it on FIRE.
All in all, the entire concert was a hit. Major Lazer put it best when they said it's all about, "Peace, love and party," and not one person in that crowd disagreed. Here's hoping the next concert will be just as insanely amazing.
---
Cover image via: Reuters / Saiyna Bashir