Pakistani's have had their fair share of addictive games. From Pokemon GO to fidget spinners to Candy Crush, many sources of entertainment have come and go.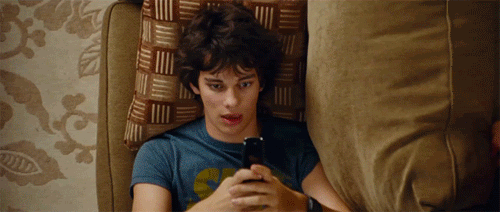 Ludo Star took Pakistan by storm last year and people were completely obsessed with the game.
I'm sure you remember staying up all summer challenging your friends to a friendly game of Ludo.
**ahh good times**
You probably got a million Facebook invites to the game, wasted hours playing it, found the love of your life on it, and then like most internet fads – you eventually got bored of it.
Well, some people are still consumed with the highly addictive game and probably will be forever.
For the last couple of days, people all over the world have been complaining that they are facing issues with the app. Some have said that the game appears to be taken down from app stores.
There are many imposters, but the real Ludo Star app is nowhere to be found.
*gasp*
Not Happy! My favourite game that keeps me sane isnt working! @ludostarhd

— Hannah (@hannybear786) January 22, 2018
People have also complained that the app has been deleted from play stores.
Ludo star deleted from playstore how can i install ludo star again

— AnishKhan (@AnishKhan9006) January 22, 2018
Not only Pakistanis but people living in the UK are also facing this issue
@ludostarhd
Hello ludo star is not working and is down for us in the UK I REPEAT it is not working please can you fix this!!! @cjsela

— شارین (@ShareenxK) January 22, 2018
People have been praying that the app starts working again
Allah se dua a k ludo star thk ojaye … Tum khamosh bht achay lagty o

— اشعر وھاب (@asharwahab007) January 22, 2018
People are already starting to imagine their lives without the app
So ludo star is gone too. I am gonna die with boredom now ?

— αιмεη (@chalo_khair) January 23, 2018
Well to solve the global cry, we reached out to the co-founder of Ludo Star, Afsar Ahmed, and he told us that the app is still available through the app store, but it is currently not on Google Play. It will be back on Google Play soon, and Android users can download the app from their website.
*Cries in relief*
So everyone, relax, it'll be back soon.
Is the app working for you? Let us know!
---
cover image source: Shoman Productions/Ludostar.com