Do you wear glasses?
Your fancy ass glasses are everything for you, but with this beautiful support system, comes struggle of its own kind. Here are the struggles everyone with weak eyesight can totally relate to:
1. You just cannot enjoy the rain like everyone else does
2. It's embarrassing when you step out of an air conditioned or a heated car while you wear your glasses
3. You can't exercise gracefully with your glasses on 
One push up and your glasses fog up.
4. Drinking hot beverages isn't easy either
5. You can't fight with a sibling with grace if you wear glasses
Meri ainakkkk tooot jaye giiiiii.
6. The struggle of looking for your glasses without your glasses is REAL
7. Your friends do the two finger test on you ever since you start to wear glasses for the first time
Ye kitni ungliaan hain?
8. And ask you to describe how the world looks like without your glasses
9. People automatically assume that you're a "serious" person if you wear glasses
10. People try out your glasses and are always surprised at what they see
People: Tumhari tu bohat zyada weak hai 
You: Yeah, thanks for making my day 🙂
11. For emergency important events, you have to go fetch and wear your glasses first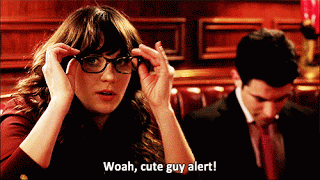 12. When you remove your glasses, everyone has something to say
13. Bear hugs can't happen without you messing up your glasses
14. Oiling your hair is hard because once oil gets on your glasses, there is no turning back
15. You have accidentally slept on your glasses on more than one occasion
16. Changing your frame is a big decision if you wear glasses
You don't want to invite too much attention, so you try to pick something as close to your old glasses as possible.
17. You can't wear sunglasses and you absolutely hate that
18. But you love to wear your glasses because they help you see the world
And they also help you pass as a true intellectual 😉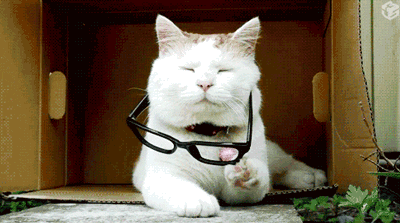 Rock those glasses, chashmish.
---
Cover image via: larrybrownsports.com