Desi Wonder Woman's tea is scalding in just the right way. 
You might know Shehzeen Rehman who goes by the name Desi Wonder Woman on social media.
If you do not know about her, then you NEED to since she happens to be one of the most popular Pakistani bloggers ever. She even happened to win Masala's Best Blogger Award in 2017. So you know she's someone you need to watch.
Desi Wonder Woman's Instagram account is one of my favorite ones on the entire website. In fact, I make sure to check her story whenever I open the app since they usually make my day. And one of the staples on her stories is her ever-present cup of chai. 
Her whimsical tea mugs with the karak looking chai inside make me crave it even more than I already do.
And apparently, I was not the only one who was lusting after Shehzeen ke haath ki chai because apparently, a 'tutorial' on her chai is something a lot of people requested.
And to satisfy everyone's curiosity about how she makes a chai which looks so karak, Shehzeen posted an Instagram story on the entire process she follows. And guess what? IT'S SUPER EASY. And SO GOOD. I just HAD to write an article about it and share the good word with the rest of the chai loving planet. So grab your tea bags and get ready because your chai drinking is about to be revolutionized forever.
Shehzeen mentions that this chai is the best she has had and misses it when she goes over to someone else's house and they serve her boring old milk or powdered milk tea. And since Shehzeen's taste is pretty amazing, you know her chai is gonna be good.
So let's get down to the steps:
1. The Tea Mug
The first thing Shehzeen whips out is a mug to make her chai in. Duh.
2. The Tea Bag
Oh yes, the chai is not doodh patti like a lot of people were expecting. Plot twist, much?
3. Water
Shehzeen then proceeds to add hot water to the mug and tea bag so the magic can happen.
4. Let It Steep
She then covers the mug with a lid and lets it sit for a few minutes so that the teabag can really do its ~magic~
5. Unsweetened Condensed Milk
YEP. That is the game-changing ingredient. The reason her chai looks so Instagrammable is that she adds evaporated or unsweetened condensed milk to it instead of powdered milk or just plain old milk.
Whenever I looked at Desi Wonder Woman's stories on Instagram, I just assumed she made pakki hui chai so heck yeah I'm shook.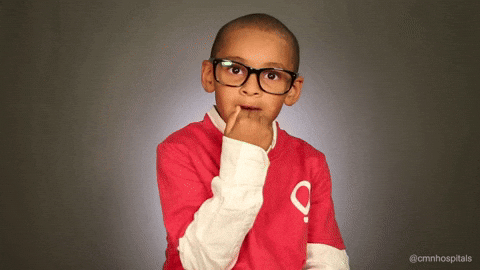 But now I have learned my lesson to never judge a cup of chai by its color. You best BELIEVE I am rushing to a nearby store as I type to get some evaporated milk, Shehzeen mentions that Rainbow is a brand which is easily available in Pakistan but she is currently using other brands which are available in Australia, where she currently lives.
But, hello! Sis just changed the chai making game forever. RIP to plain milk or powdered milk; evaporated milk is the new chai companion in town.
Do you think you will be trying this tutorial? Let us know in the comments.
---
Cover Image Source: @shehzeen.r via Instagram.com