Turkish drama actors are MashAllah
Apart from good tourism and scenery Turkey has given us something else to cherish and hold close to our hearts. Very, very close. And that is Turkish dramas. With Turkish dramas not only do we get a change in the stereotypical story lines, we got some AMAZING looking men to look at during our lunch breaks and life breaks.
So here they are, just some of the fine, fine men we have come across in Turkish dramas, in recent times. You're welcome.
1. Mehmet Akif Alakurt
Tareef keroun kya uski… this hottie has left the drama industry but my oh my, he's still drool-worthy.
2. Onur Tuna
Look into those eyes…
And that glare that is the personification of "if looks could kill. 😍  😍 😍
3. Burak Özçivit
We saw him prove his acting mettle in Mera Sultan and now he's Osman Bey. More like Osman bae 😛😛😛
He's got to be one of the most well known Turkish drama actors in Pakistan these days
And no one's complaining 😏
4. Engin Akyürek
One of the first introduction for mainstream Pakistani audience to Turkish drama actors, he was the man we loved to hate in "Fatima Gul": Kerim
And then he was badass AF in "Kala Paisa Pyaar"
5. Tolgahan Sayışman
We've seen him in shows like "Junoon Tere Pyaar Ka" and "Love Is In The Air".
6. Çağatay Ulusoy
He definitely made our hearts skip a beat in "Aashiyana Meri Mohabbat Ka".
7. Mehmet Günsur
He's one of those Turkish drama actors who left quite an impression on us in the wildly popular "Mera Sultan"
8. Kıvanç Tatlıtuğ
Arguably the OG of the Turkish drama actors introduced to Pakistani actors, Behlul has taken our breaths away on more occasions that we can count…
9. Birkan Sokullu
There's something about Birkan's scruffy look and hair that won't get out of his face and he's that kind of Turkish drama actors that will get you swooning with one look
10. Cengiz Coşkun
One of those Turkish drama actors who, despite his role not being the most lovable, has gained a wide and crazy following in Pakistan
11. Haluk Piyes
12. Buğra Gülsoy
13. Burak Deniz
Arguably the most beloved of the Turkish drama actors in Pakistan, Burak has a huge fan following and we're pretty sure you know this man inside out, by now
14. Halit Ergenç
15۔ İbrahim Çelikkol
Juuuuust before you go, here's one last photo of İbrahim to complete our list of hot AF Turkish drama actors because 🔥 🔥 🔥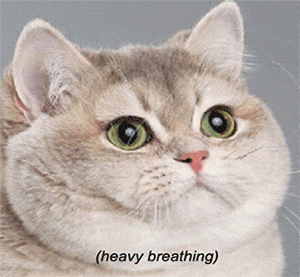 Soooo, who's your favorite? Let us know in the comments below. Okay byeee ~
---
Cover image: @burakcelikofficial via Instagram  / yeniasir.com