In the past couple of years, the number of small businesses in Pakistan has been increasing exponentially. Whether it's in flowers, events, pastries – Pakistanis are becoming very very enterprising.
And though this is a fantastic thing, it can also be a very challenging thing, for many small business owners. For someone like Zainab of Zay Beauty.
Zainab is the founder of Zay Beauty, a brand she launched in January of 2018 and recently, Zainab's Instagram stories caught our attention.
Zainab has called out Imran Khan for his lack of attention towards small businesses and is demanding the support of the government that other small business owners like Zainab are in desperate need of.
(SME*: Small and medium enterprises.)
She went on to say:
We reached out to Zainab to see what she fully thought on the matter and her experience as a small business owner in Pakistan.
"I am a founder of a makeup brand called Zay Beauty which I launched in January 2018. I design and develop my own products from a lab located outside Pakistan because no one in Pakistan is doing it at the moment. I live in Dubai but started my business in Pakistan because I truly wanted to create something unique for our own market which is of exceptional quality. I did that by creating the Mod Skot Eyeshadow Palette which everyone loved and also launching something new soon (once I am done dealing with customs lol)."
"I am a huge makeup enthusiast and understand the industry very well. Other than I am very passionate about women empowerment, equality, Pakistan's economic development and peace."
We asked Zainab when she first started facing the issue in her own business.
"I started my company early this year. We faced the same issue when we imported my products last time and it has been the same the second time around as well. I paid almost the same amount in customs and taxes that I paid the manufactures to make my products which is insane. There are almost 4 different taxes other than customs that need to be paid. Also, there are so many hidden charges like CAA fees, inspections fees etc. which no one even talks about."
In regards to how the rate affected her business, Zainab said, "It is very bad. Pakistan is a tough market already and if a business has to increase the prices of its products due to these extra costs by the government it becomes hard to attract customers. Also, the profit margins have to be lowered which in the long run is not sustainable for businesses that are buying its products in dollars and selling in rupees."
We asked Zainab if she thinks this should be a priority in Imran Khan's agenda, she said,
"10000% YES. I was very happy to hear Imran Khan say that SMEs are the backbone of the economy and our economy needs help.
"The cost of doing business has to be reduced and made simple. So many people wish to open their own businesses but they don't because they are scared of the issues they may face due to unjustified regulatory requirements, no clear processes and costs. I feel only if the government works on reducing these issues for the SMEs, many companies will come forward which in return will help the economy on the whole."
Zainab also has a number of changes that could make a major difference, especially in the eyes of a small business owner.
"A few changes which should be made immediately are:
There should be a simple license/permit for SMEs issues by SECP which is different from the usual one. Using these companies should be able to get an NTN number which will then allow them to import. This will ensure that everyone who is doing business is registered, is accountable and is doing it as per the law.
The SECP, FBR and customs systems should be linked with each other. All systems should speak to each other so a business owner doesn't have to go to 5 different places to get documents to get his business running. This applies to big and small companies.
There should be a clear-cut online data pool where investors can find all their answers. How to register a company, how to import, cost calculators for customs and taxes, yearly running cost calculators etc.
There should be free zones in Pakistan other than the ones we already have. Smaller free zones with small warehouses which companies can rent and keep their products in without paying customs and withdraw their products in batches. This will help the companies to pay as they go rather than paying huge amounts on imports.
Customs and taxes should be reduced or demolished for companies with a monthly turnover of PKR 200,000 or less for at least a few years after they set up.
Customs need to provide a clear indication of how they are valuing a product rather than just giving a random amount which will earn them more money."
The girl is prepared.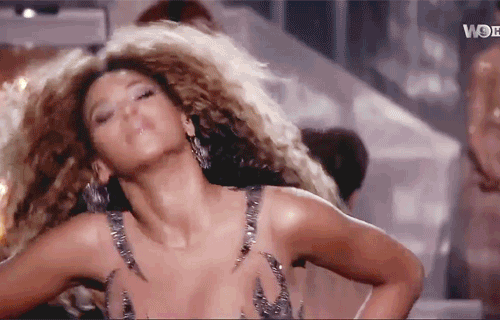 For the general public, Pakistan is not equipped with certain products and merchandising to the level that other countries are offering. Thus, many are forced to import certain products and materials, especially for the purpose of running their own business. However, given that Imran claims this is 'Naya Pakistan,' we all must be hopeful that Imran will also be showing some kind of subsidies towards those with small businesses as well.
What do you guys think about the issue? Let us know in the comments below! Love you.
---
Cover photo source: @the_lifeofzay Via Instagram